Overview
Your team can clock in and out of jobs and track expenses from anywhere, so you can prep payroll faster.
To get to the time sheets section, click Time Sheets from the left menu. This page shows the time sheet entries that have been created by you and your team entering time manually and from starting and stopping the timers from the Jobber app. Time Sheet is where you can add, edit, or delete timers. The time tracked is displayed here in hours and minutes.
This section has a sidebar where you can access Approve Time Sheets and Confirm Payroll.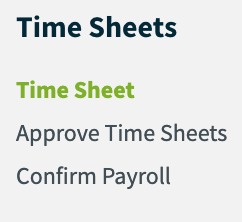 There are two categories of timers: general timers and visit timers.
General timers are not tied to a job and are good for tracking time between visits, breaks, or unscheduled time. Visit timers are tied a specific job and the timer is started from a visit. Time can be allocated to either of these categories.
View time sheets
From Time Sheet you can view the time sheet entries for different user. The time sheet entries are created by users starting and stopping timers in the app, or manually entered on jobber.com.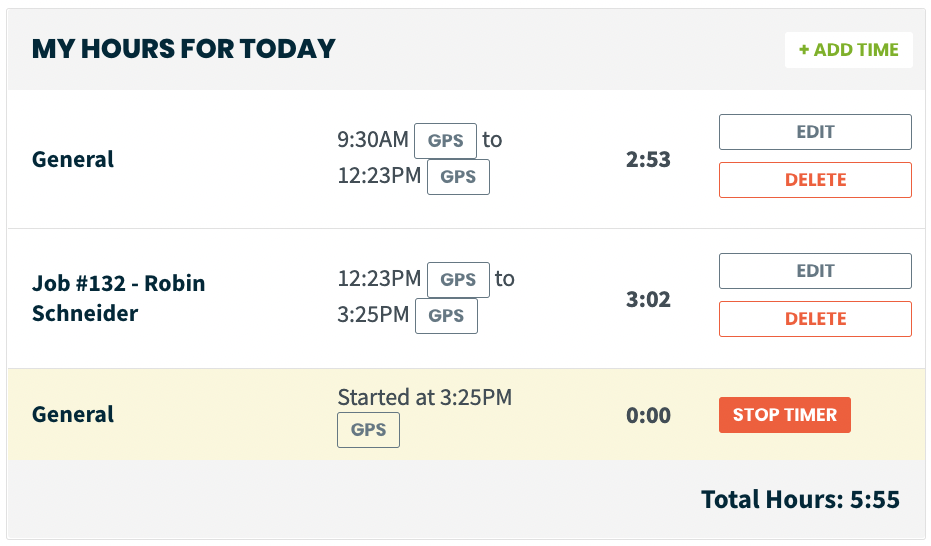 GPS waypoints are logged when a user starts and stops a timer so that you can tell where they were when the timer was started and stopped. These waypoints can be viewed by clicking the GPS buttons on each timesheet entry, from the waypoints report, or from the map view of the schedule.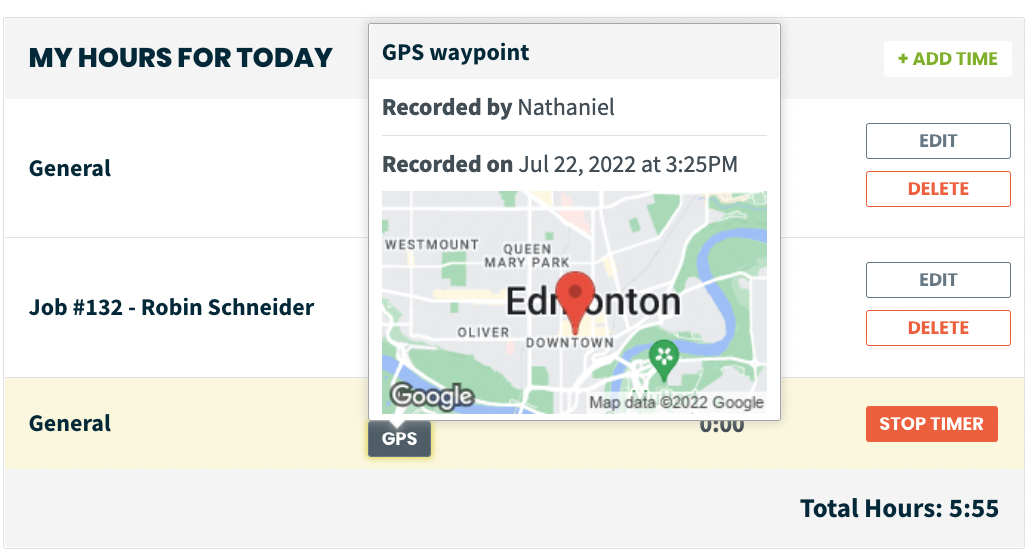 To switch whose time sheet you are viewing, click Switch User and select the user.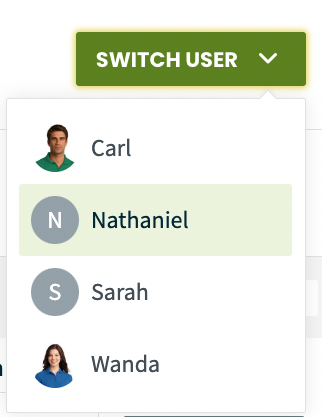 To change the date, click the calendar at the top. You can also switch between a day or week view of time sheets.
If you are viewing weekly time sheet entries, any approved time will be disabled from editing indicated by a * next to the total time tracked for that day.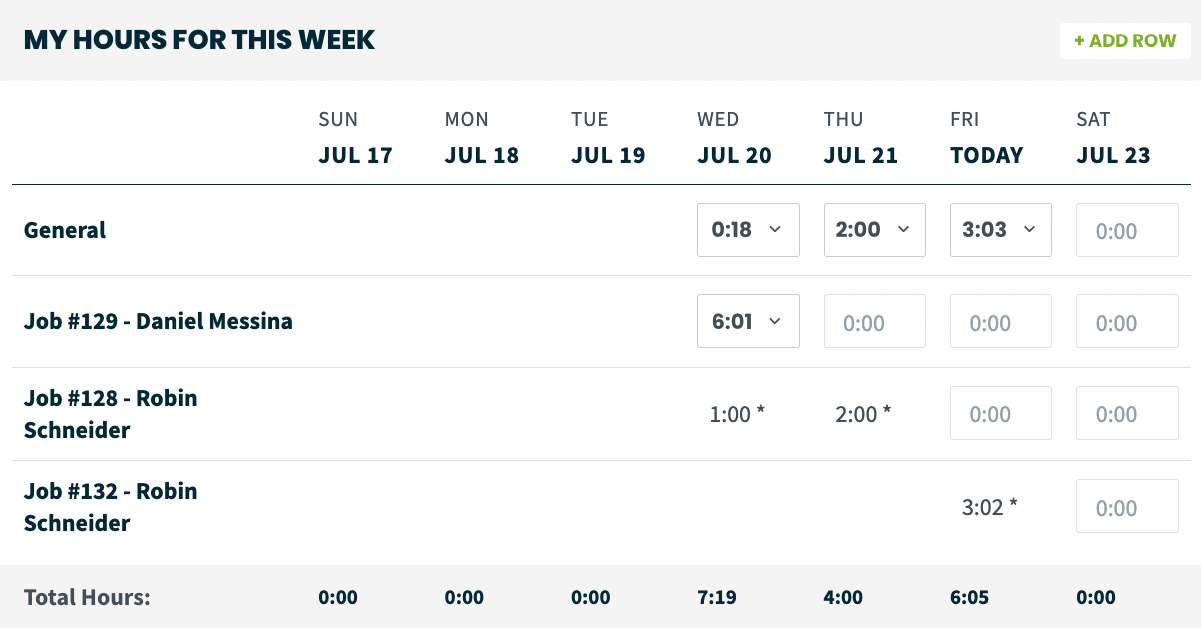 Add time
Time sheet can be manually added. To add a time entry, click + Add Time. You can enter the category (general or related to a job), start and end times, duration, add notes, and click Start.
To stop a running timer, click Stop.
To edit or delete a time sheet entry, click the Edit or Delete buttons next to it.

Add timers from the job page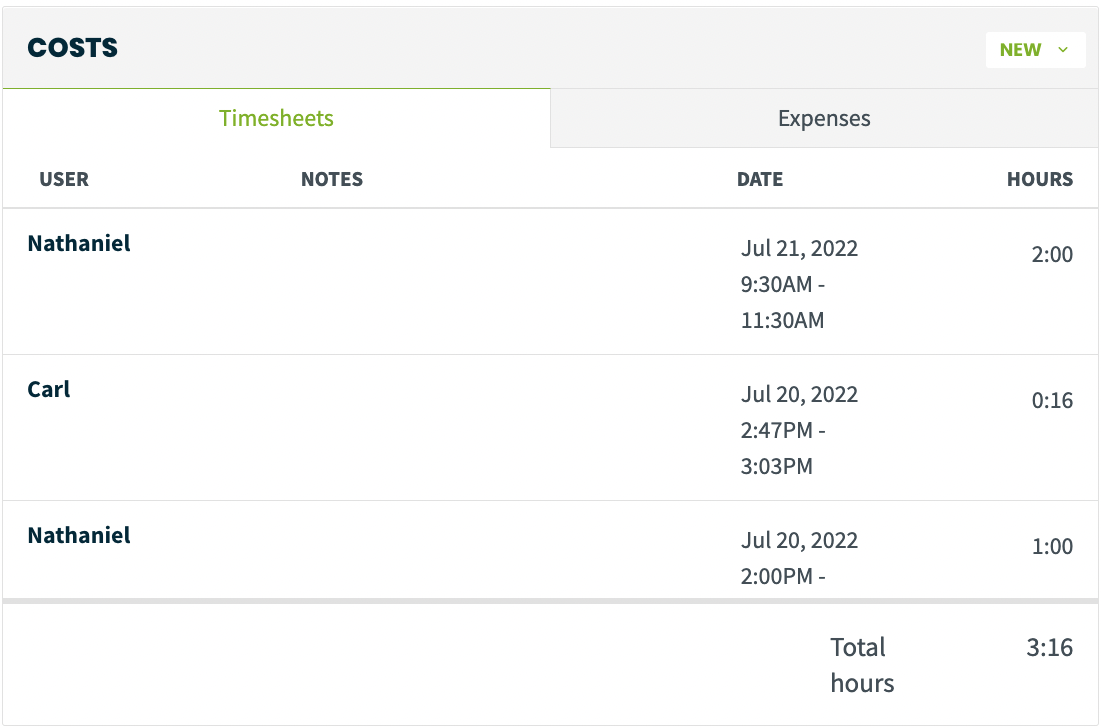 You can add timers from the job page as well. To do this click Jobs on the menu, search for the job, and click on it. Scroll down to the Costs section and click New to add a timer to this job. You can also edit timers here by clicking on them.
Time sheet report
Navigate to Reports > Time Sheet Report. The time sheet report is where you might view your time sheet entries for processing your company's payroll.
At the top of the report you can change the date range, and the report will show an overview of hours broken out by user.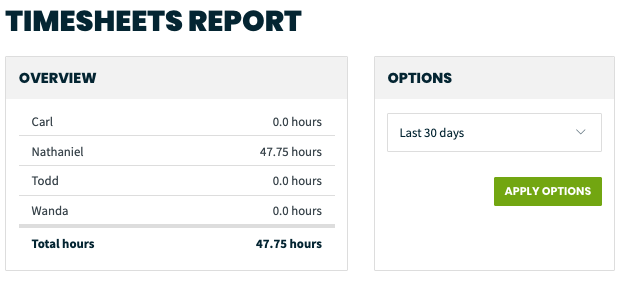 Under this there is a list report of all the entries.
To export the report click Receive Excel Copy.
You can add or take away columns from the report using the Columns button. If you want to change between a list report and a growth or cumulative report click the Growth or Cumulative buttons.
The hours column in this report does not show time in hours and minutes the way the Time Sheet page does. Time here is displayed in hours with decimal places, so 2 hours and 30 minutes would be displayed as 2.5 in the hours column.