Do you have a new credit card? To add or change your billing information for your Jobber account, click the Gear Icon > Account and Billing.
On this page you can view your subscription pricing. On the right in the section for Billing Details you can add or edit your billing information.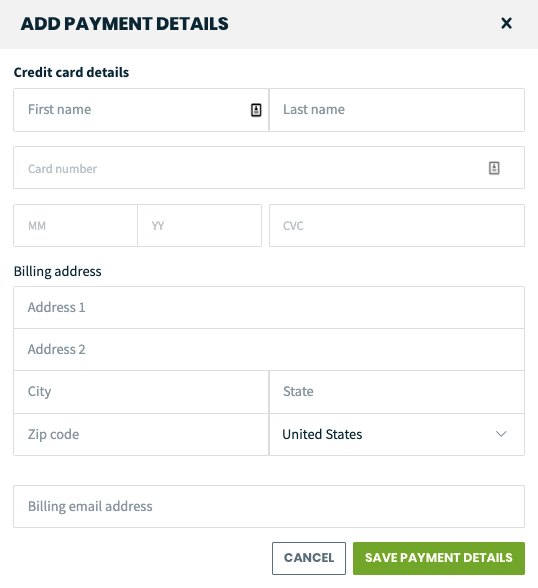 To edit the information, click Save Payment Details.
If you have an outstanding payment, as soon as you update your billing information, the payment will be run again using the updated billing info.

View your past payments and subscription renewal date
You can also view your past subscription payments, in the Payment History section. Here you will see PDFs of your past invoices from your Jobber subscription. The date of your next payment shows below your credit card details.