You can sync your Jobber calendar to other calendar applications. Some common examples of calendars you can sync with include:
Calendar syncing is one way and will send information from your Jobber calendar to your calendar application. Syncing is not in real time, and will update periodically.
How to sync the calendar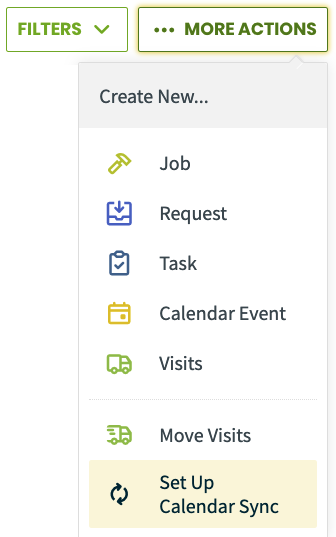 To get started with calendar syncing start on the calendar and select More Actions > Set Up Calendar Sync. When you click this button, this screen will appear: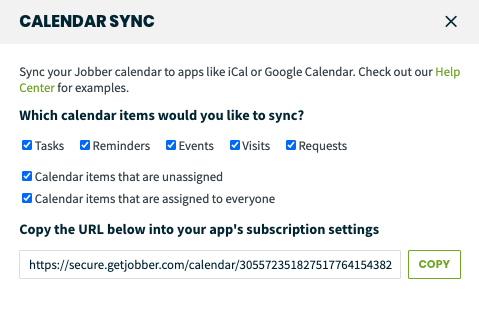 Check or uncheck the types of items you would like to sync to your calendar application.
Next, click Copy next to the URL.
You can then go to the calendar application that you want to sync Jobber to and add that copied URL to subscribe to your Jobber calendar. Each program is slightly different and will have an area to add a calendar by URL.
Syncing with Google Calendar
Note: Google Calendar will only pull information from Jobber approximately every 12 hours, with no option to refresh your calendar or run a sync. If you are looking for a quicker calendar sync, Apple's Calendar (which can be set for every 5 minutes) or another calendar software might be a better fit.
Open Google calendar. On the left, click the down arrow beside Other Calendar and click Add by URL.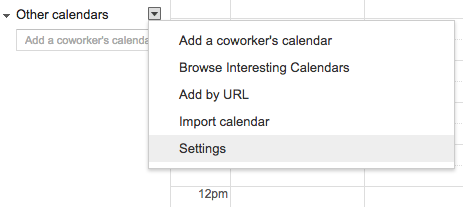 A prompt box will then open, where you can paste the URL copied from Jobber.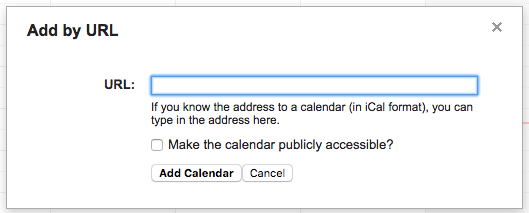 To change the name of your Jobber Calendar in your Google Calendar of so that it's not an URL:
Click the Gear icon in the top right corner of Google Calendar and click Calendar Settings.
Click the Calendars tab along the top of the page.
Click your Jobber calendar link at the bottom of the page. It will begin with "http://getjobber.com/".
You can change the calendar name to whatever you prefer.
Syncing with Apple iPhone Calendar
Tap on the Settings icon on your home screen.
Tap on Calendar.
3. Select Accounts.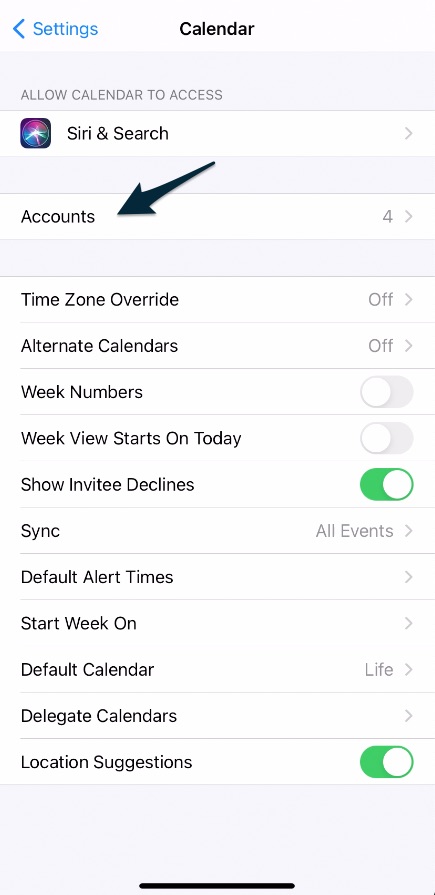 4. Tap Add Account.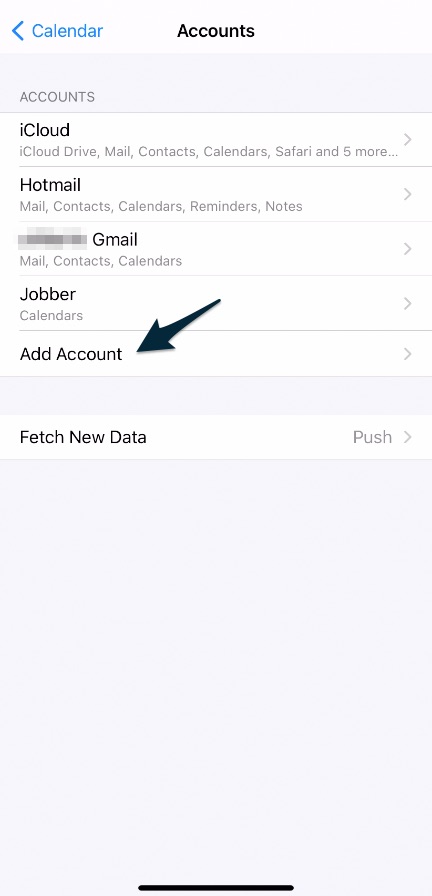 5. Tap on Other.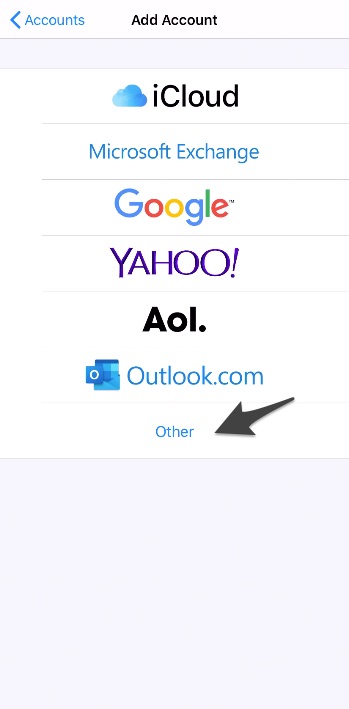 6. Click on Add Subscribed Calendar.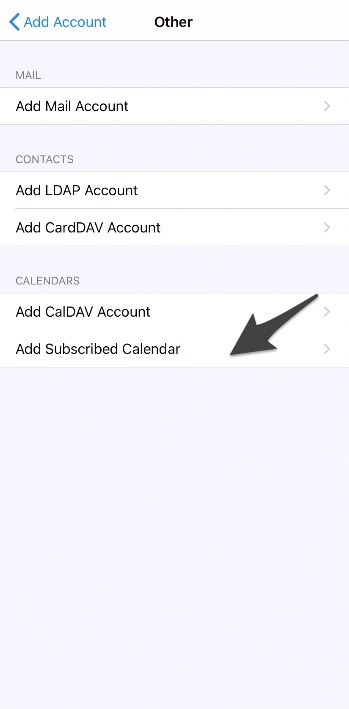 7. Paste the calendar URL from Jobber into the field here.