Overview
Converting a quote to a job pulls over all the quoted line items onto the job so that you can get started with the work.
How to convert a quote to a job
Once a quote has been made, and the client would like to go forward with it, you can convert it to a job. To do this go to the quote. In the top right click More Actions > Convert to Job. For a quote in "Approved" status Convert to Job will be the primary action on the quote.
This will take you to the job creation page where you'll set up the job including time and date, assigned team, and the invoicing schedule.
By converting the quote to a job, the line items on the quote will move over to the job. However once a quote has been converted to a job, any updates made to the quote do not appear on the job. The job will reflect how the quote appeared at the moment it was converted.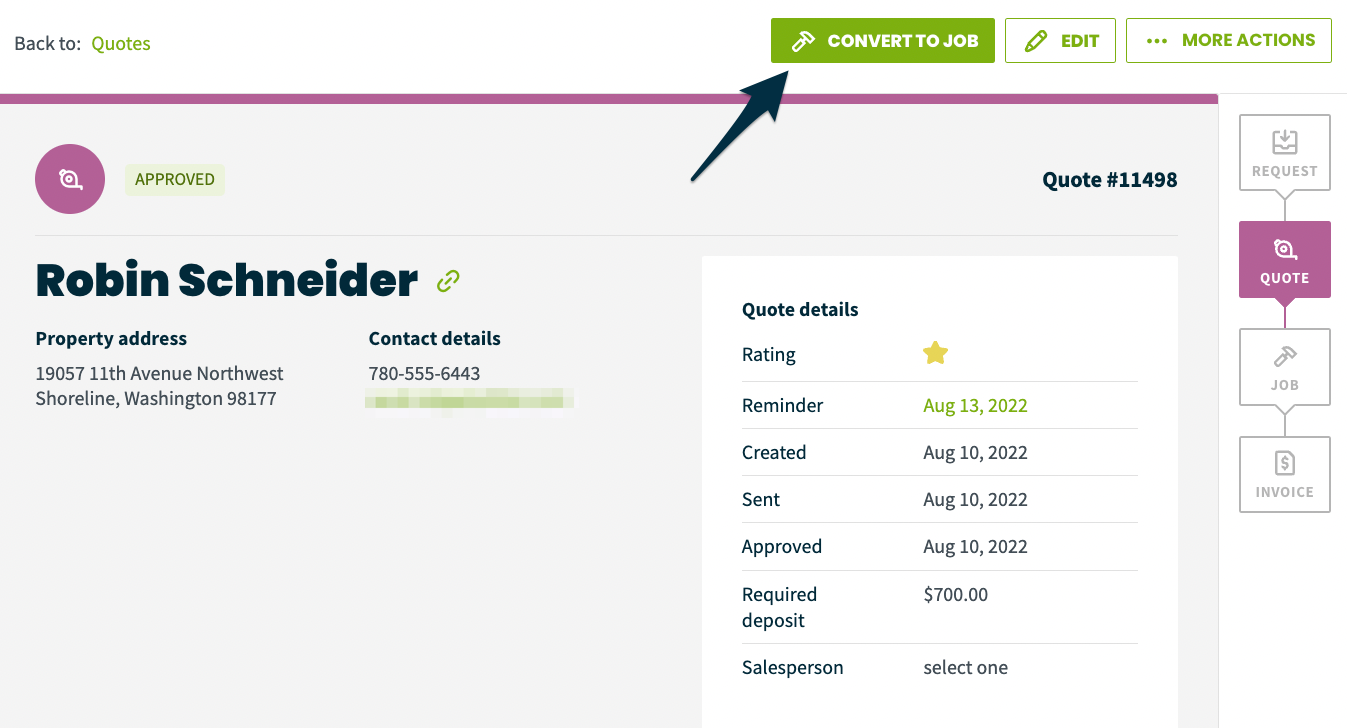 Note: Any transferable custom fields on quotes, will also appear on the job.
Can you make multiple jobs from the same quote?
Yes! You can make as many jobs as you like from the same quote. This is useful if the client only wants one total Quote, but you would like to split these into multiple Jobs within Jobber. To do this you would go back to the quote and click More Actions > Convert to Job