Events are scheduled items that your entire team can see in their schedule.
To create an event, go to any of the following calendar views:
Then click More Actions > Calendar Event: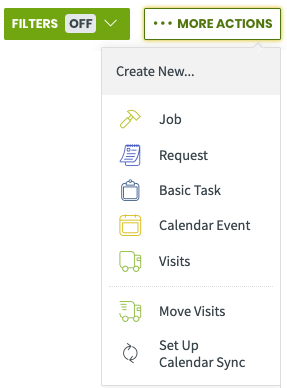 This will bring up a popup where you can enter the name, details, and time.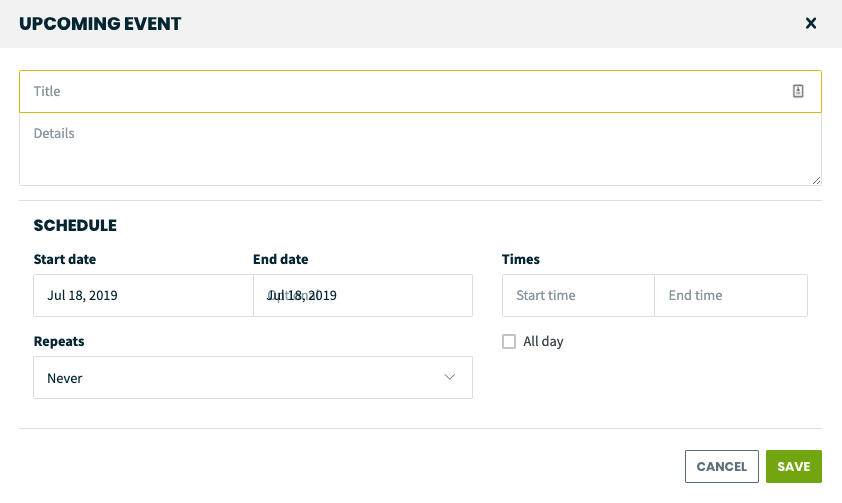 Click Save to create the event. You and your team will now be able to find it in the calendar, and in their schedule on the app: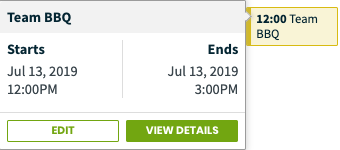 Once the time for an event has passed, it will automatically get struck out as done on the calendar.