What is SendJim?
SendJim is a subscription based software developed for service businesses that provides a direct mail marketing tool to its users. It allows users to send out marketing materials to their current client base, or their clients' neighbours and/or the entire neighbourhood. These materials can be in the form of brochures, brownies, catalogues, newsletters, postcards, etc. SendJim also offers the ability to mass email your client base. You can use the templates on file or upload your own template to choose from.
Note: SendJim is only available in the United States.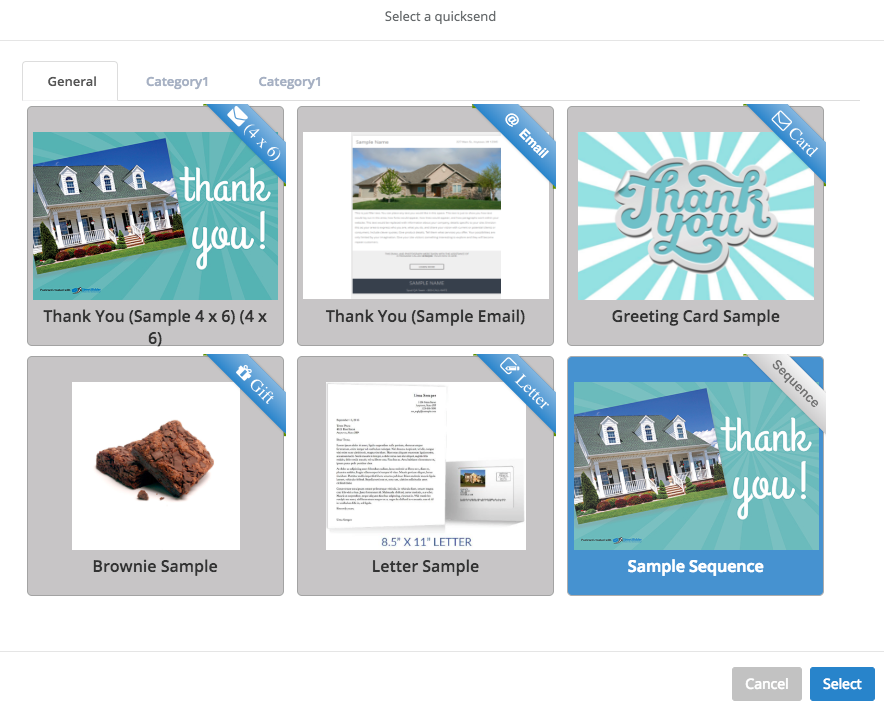 How does SendJim Work with Jobber?
When you choose to sync contacts to SendJim, Jobber will sync over your clients' address, email address, and mobile phone number. Any time you make updates to a client's contact information in Jobber it will be automatically updated in SendJim.
On the My Addresses page your clients will show as either a 'Customer' or a 'Prospect' - Prospects are clients you have in Jobber that do not have an active job or invoice on file, by creating a new job the tag will change in SendJim to Customer.

From SendJim you will need to create a marketing campaign (Activity) from Company Profile > Third Party Integration.You can set up a one-time direct mail campaign or create a multiple step campaign that will be triggered either when a job has been scheduled or when an invoice has been paid. Choose the type of recipient (client or neighbour) and select the type of QuickSend materials you want to send out. Make sure you've already selected 'Sync contacts from Jobber to SendJim' so that the clients' contact information is already in the account.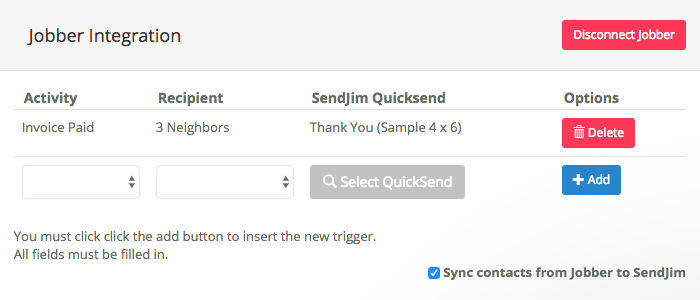 Once your campaign has been created and the Activity that you chose has been completed, you can check on the status of the campaign from the Reports page
Another option for QuickSend is to record a Voicemail Bomb to send to your current clients. This can only be sent to mobile phone numbers.
Connecting Jobber to SendJim
After setting up your SendJim account, select Company Profile from the left menu and then, from the Third Party Integration tab, select Jobber. Next, click 'Connect Jobber' and a pop up will appear. If you're not currently logged into your Jobber account you will first need to enter in your username and password, then select 'Accept'.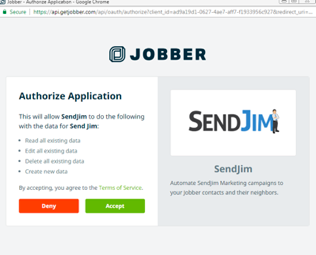 Note: You can only connect one SendJim account to Jobber.
From the same page you can select 'Disconnect Jobber' if you no longer wish to use the integration.
Questions?
If you have any further questions about SendJim and how to get set up, check out the SendJim website.