What is Broadly?
Broadly helps you get more reviews, attract more leads, and foster loyal customer relationships — because you're not just building your business, you're creating a legacy. Get new customers, keep them coming back and deliver the best experience in your area. Broadly provides; webchat, consolidated messaging tools, review management, and more.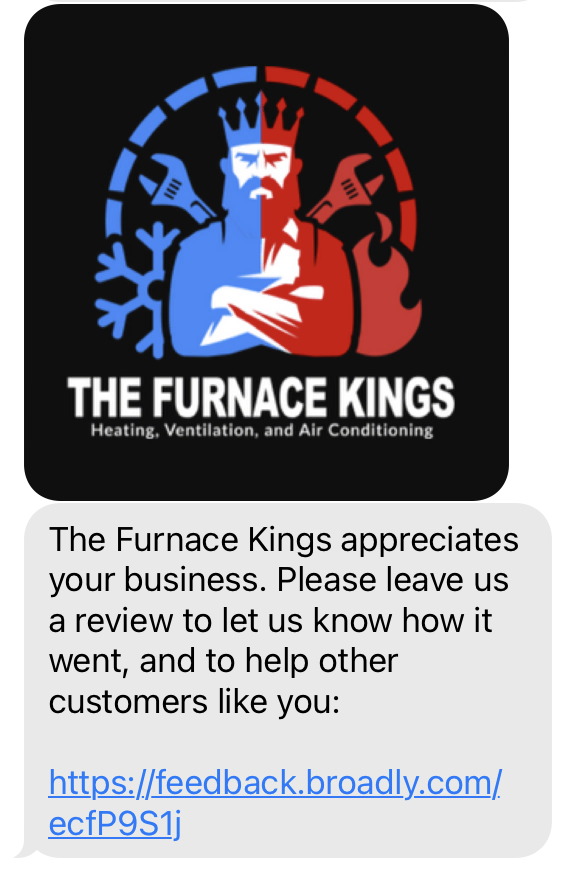 How Does the Integration Work?
Broadly sends out review invites to your clients via email or text message once a visit has been completed on a job. In order to prevent spamming clients, Broadly will only send out these review invites on visits if they are two or more months apart. Broadly accesses visit information from Jobber hourly and will send out review invites accordingly. This means if you complete a visit at 10:15 AM, Broadly will be updated at 11:00 AM about that completion. When your client's first visit has been completed, their contact information will be sent to Broadly and stored for future use.
When a review is made, Broadly will automatically upload any 4 or 5-star reviews from Google and Facebook directly onto your company website.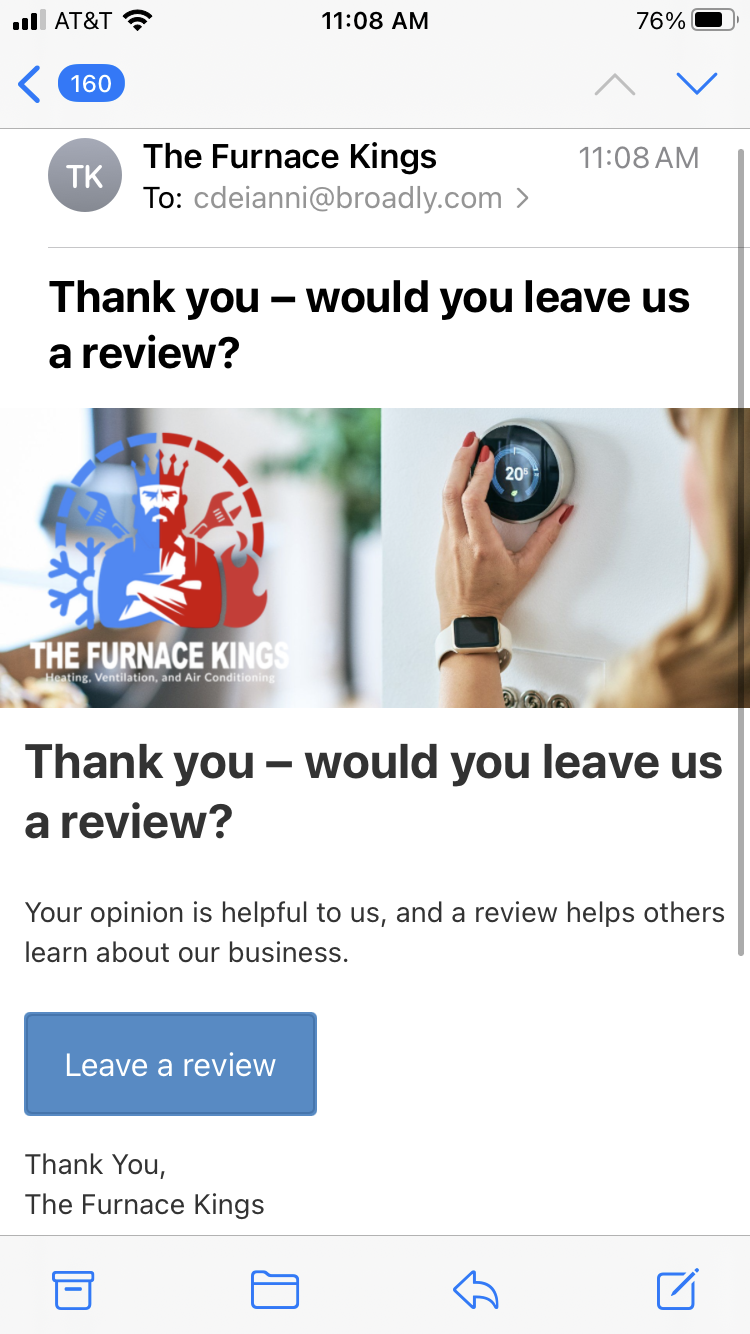 We recommend turning off your automatic job follow-ups in Jobber to avoid duplicate requests being sent to your clients.
Connecting Jobber to Broadly
Once your Broadly account has been set up you can add Jobber as a Data Source. To do this, click Settings from the left navigation and then choose Data Sources from the Settings menu.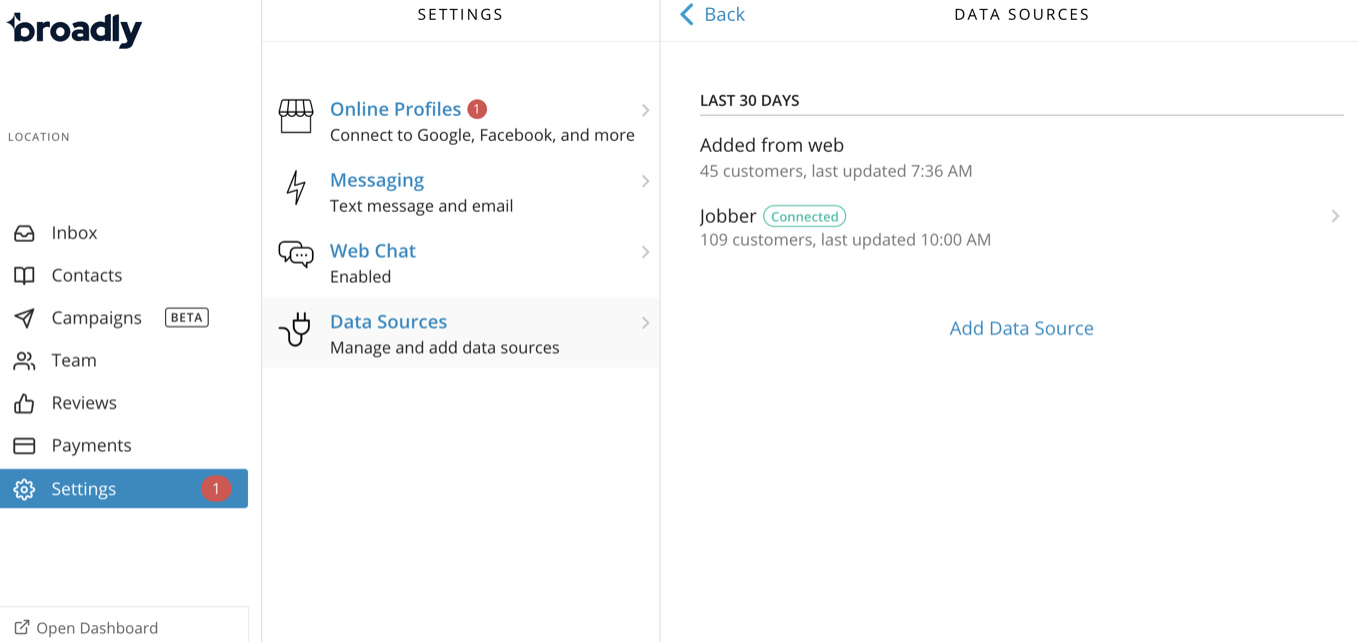 If at anytime you'd like to end this integration, navigate to Settings > Data Sources, then click Disconnect beside Jobber.
Questions?
If you have any further questions about Broadly and how to get set up, check out their website here.