Overview
Jobber seamlessly integrates with your favorite apps and software so you can focus on what you do best - running your business.
App Marketplace is your go-to destination to browse the apps that can be integrated with your Jobber account. This is where you can see what is available, set up an integration, manage connected apps, and learn more.
To navigate to App Marketplace, click Apps from the side navigation. Only admin users can access App Marketplace.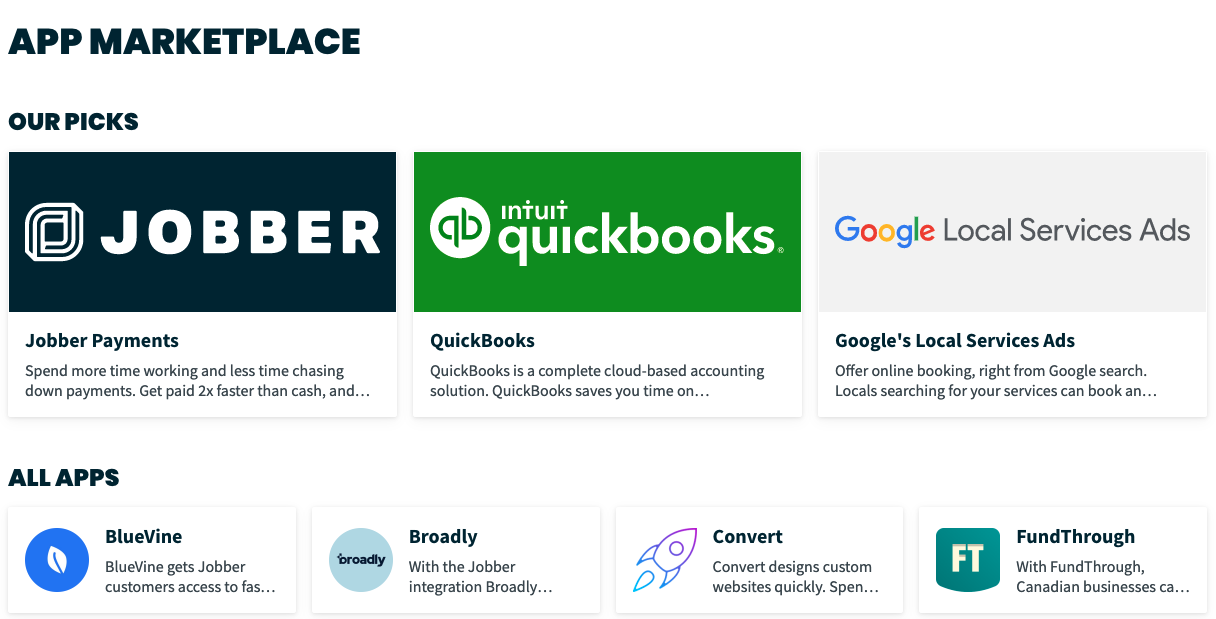 Connect to an app
Each available app shows as a card in the App Marketplace. Most apps can be set up through the App Marketplace (for example, Jobber Payments, QuickBooks Online, or Mailchimp), however others need to be set up directly through the integration (for example, NiceJob or ResponsiBid). Clicking on each card provides you with the next steps, whether that's setting up the integration in Jobber, or information about how to set the integration up on our partner's side.
Note: Some apps may not show in App Marketplace if you don't meet the criteria to use that integration.
To learn more about an integration, click the card to open an overview and additional resources for that app. If the integration can be connected on the Jobber side, you'll see a green Connect button. Click Connect to start the setup.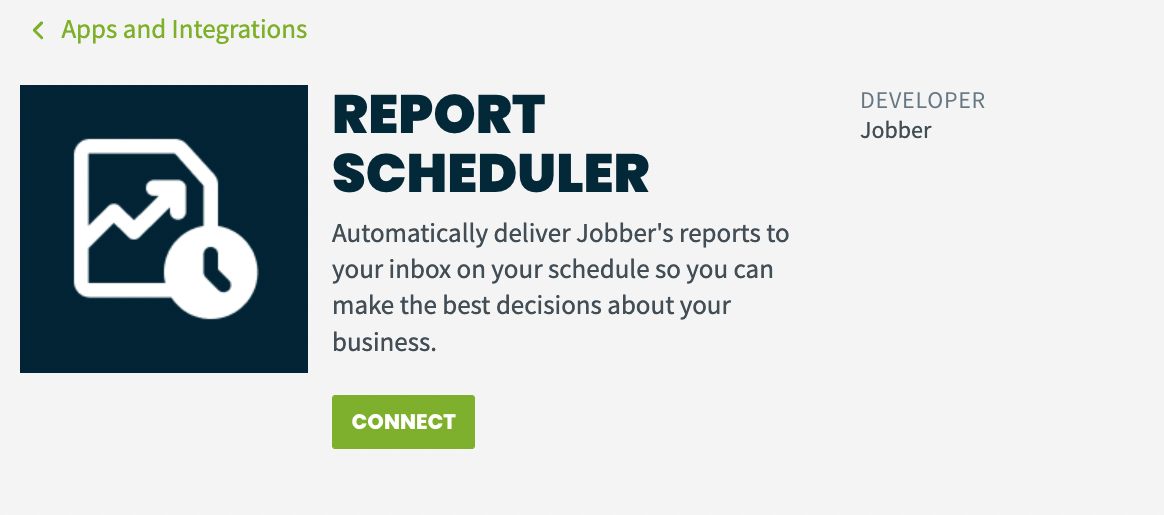 The next step is to authorize the app to access your data in Jobber. This page will break down what the app can view or edit in Jobber. The information the app accesses will vary by each app.
Click Allow Access to give the app access to your info in Jobber and connect Jobber to the app.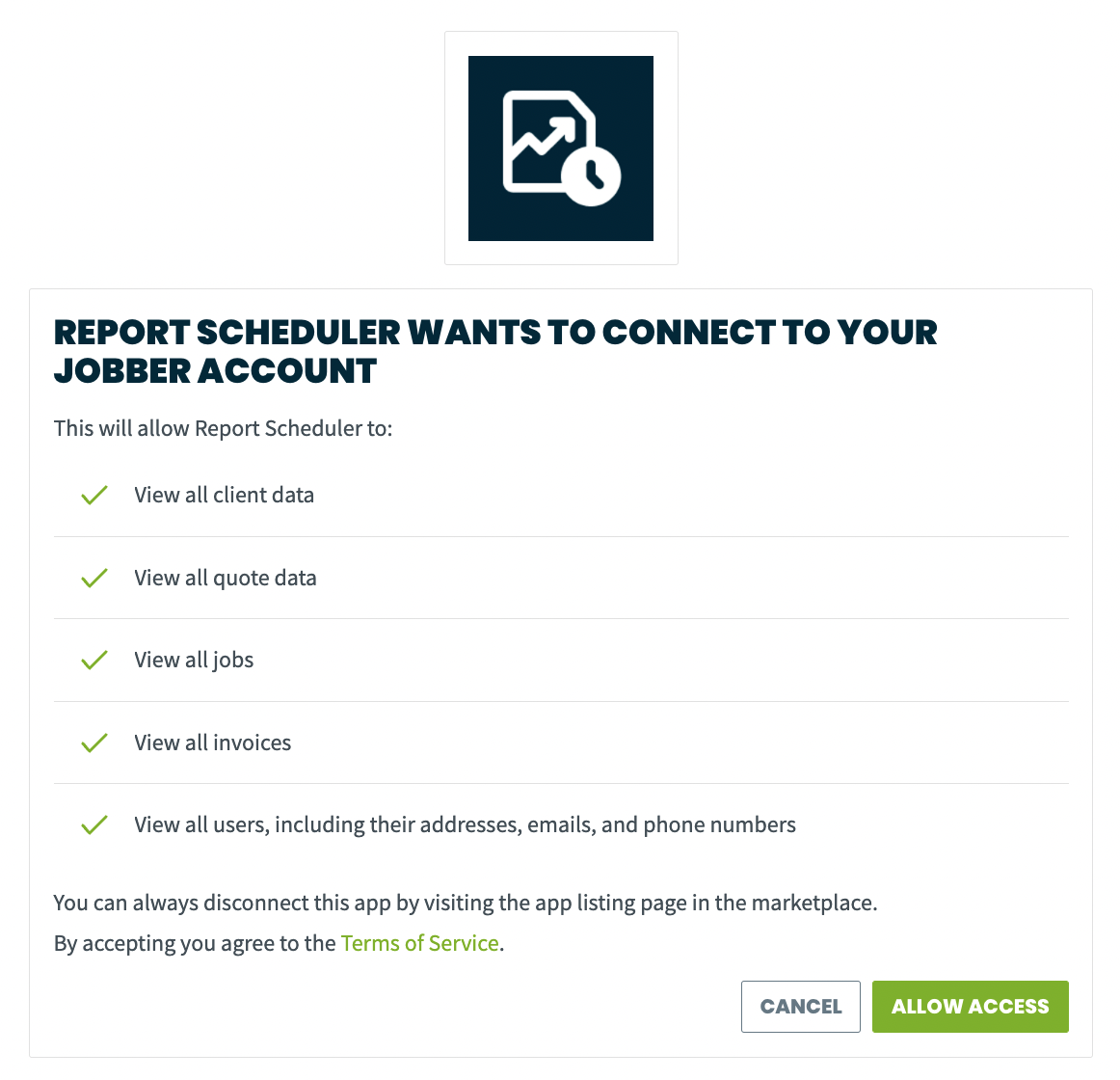 Manage apps
If the app was set up in Jobber, the settings for the app are managed in Jobber. However, if the app was connected to Jobber on the integration's side (for example, in NiceJob), the settings will be managed in the other app.
Once the app is connected, the Settings sidebar will also update to have a section for Connected Apps. This is another way to navigate to the app settings.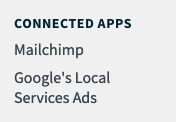 Disconnect
To disconnect from an app, navigate to the app in App Marketplace, then click Disconnect.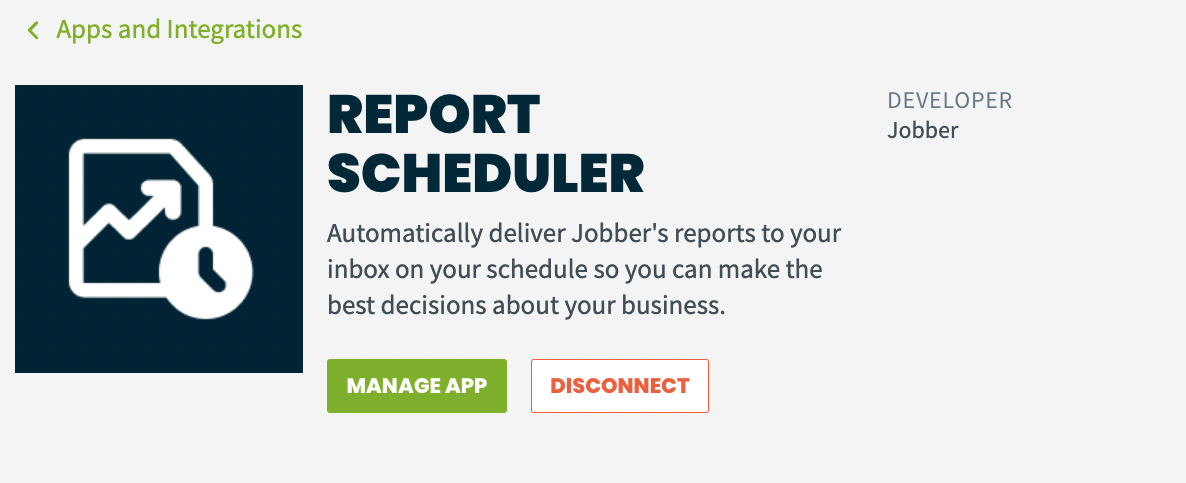 Request an app
Is there an app that Jobber doesn't integrate with yet that you would like to see in the future? Click Request an App to submit the name of the app you'd like to see, as well as a short description of how you would use it.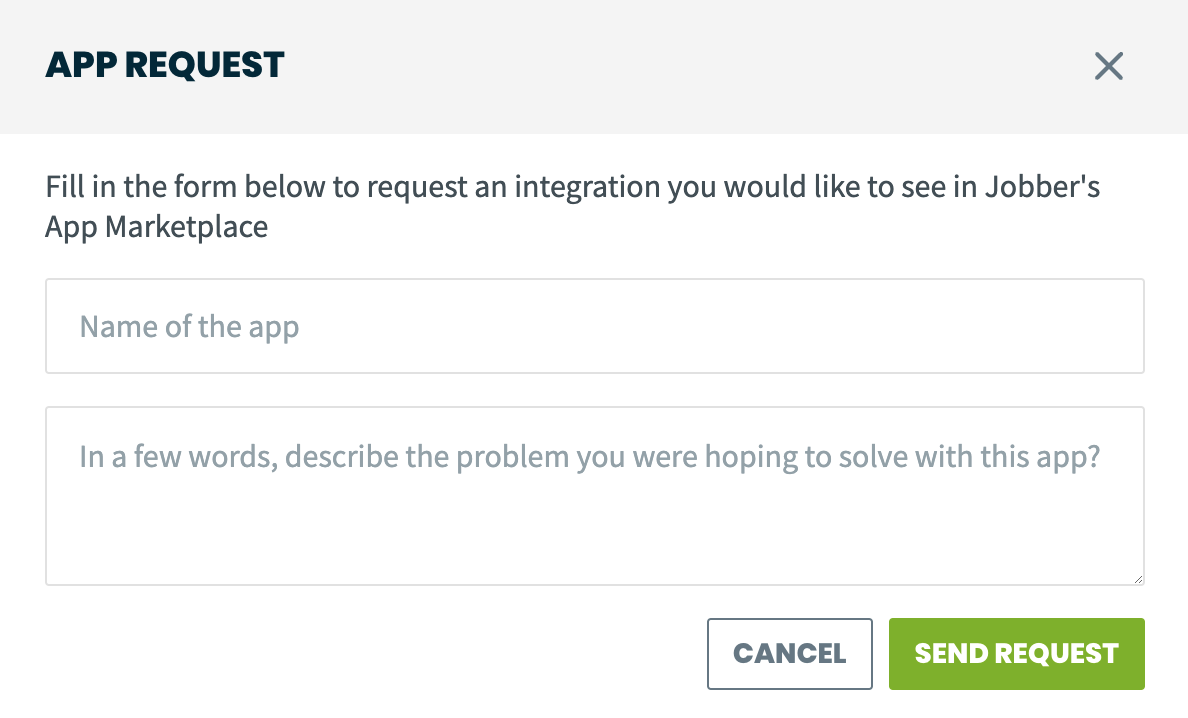 Build with Jobber
Interested in creating your own app for Jobber's app marketplace? With access to over 200,000 Home Service Pros around the globe, Jobber's Developer Center provides a modern technology stack for you to imagine the future of service business management - all while helping the people of small businesses be successful.
Learn more about Jobber's Developer Center.