Team and password security
The first step to keeping your Jobber account secure is making sure that you use a secure password.
We suggest using a strong password that contains a combination of characters, such as upper and lowercase, numbers, or symbols.
Do not share your password with other people.
Use a different password for your Jobber account than other logins.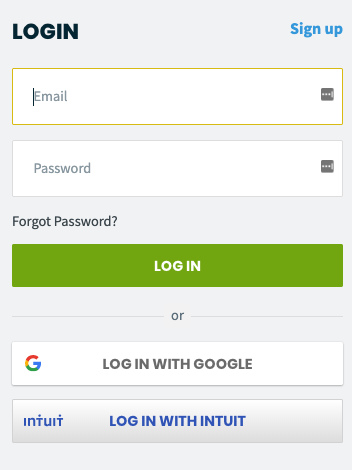 Your Jobber account is connected to the email address that you sign into Jobber with. That email address is what is used if you need to reset your password to Jobber, so the second step to keeping your Jobber account secure is to make sure that your email account is equally secure with its own unique strong password.
We strongly recommend that each user has their own individual login, rather than share a login. This allows permission settings to be set individually for each user to give them access to only what they need. It is also easier to tell who did what in the account. For example, when a visit is marked complete, it will show the user's name who marked it complete.
How to reset your own password
From the log in page online or in the app click Forgot your password?
You will be asked to enter your email address, and an email will be sent to you to reset your password.
How to send a password reset to a user
An admin user can send a password reset link any user on the account by going to the Gear Icon > Manage Team and clicking on the user's name. From this page, click on Send a password reset email. They will then get an email so they can reset their password securely.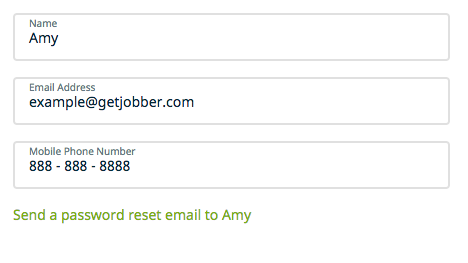 Learn more about security at Jobber
Security and privacy are at the core of Jobber's culture. Thousands of small and medium businesses trust us to keep sensitive data about their employees, customers, and business safe. Internally, we make sure that Jobber employees can't access your information unless it's absolutely necessary, and we're always reviewing our access levels to make sure it stays that way. To keep your information safe from external threats, we have these measures in place:
Encryption

Data storage

Security testing

Credit card security