Overview
Day sheets are a list of a user's assignments that can be printed out or emailed. These are useful if you work in an area that has poor internet reception, or if you need to share a list of assignments with someone who doesn't use have a mobile device.
You can access day sheets by going to the day view or map view of the schedule, then click More Actions > Day Sheets.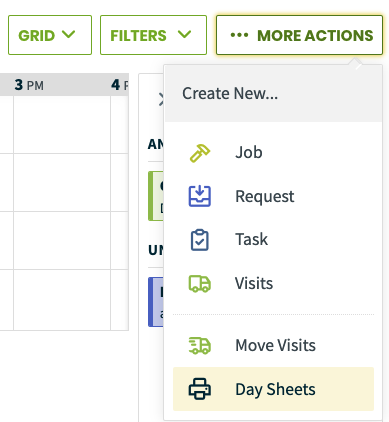 A prompt box like this will open: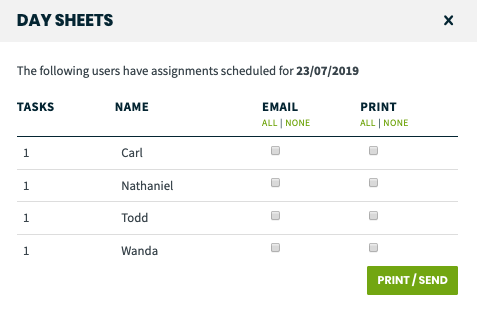 If a user has work assigned for the day, you can select to email or print their day sheet. If you select print, when you click 'Print/Send' a new tab will open in your browser with the day sheet PDF.
Day sheets PDF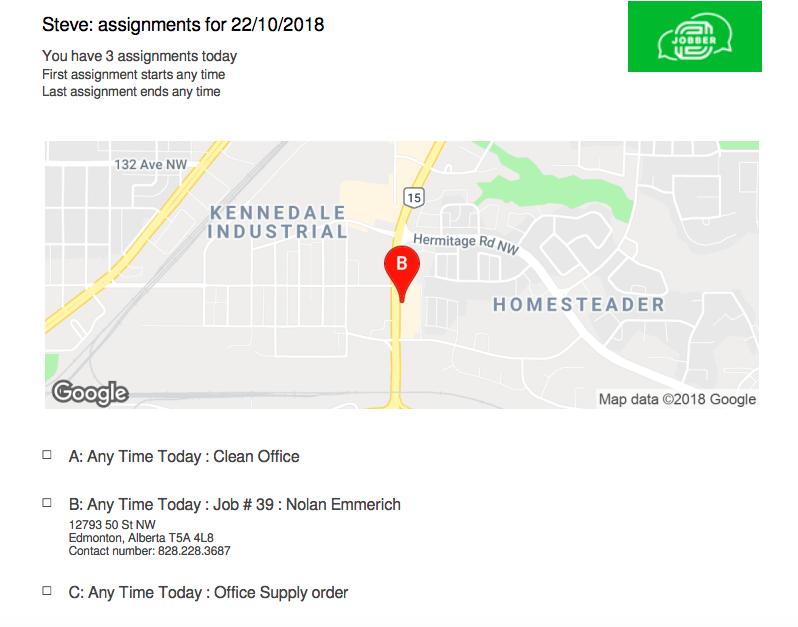 What do day sheets show team members?
Day sheets will show:
The job description, visit date, and time
Basic client information, including name, address, and phone number
A map of the location (optional)
The line items on the visit
Notes on the job (Only if the user has permission to view notes.)
Day sheet options
To change the settings on the Day Sheets go to the Gear Icon > Settings > Schedule.
You can select if you want the day sheet to show the property map or not. You can also choose if you want extra space on the Day Sheet PDFs for users to write notes.
If you want to add custom text onto the Day Sheets you can enter in text that will appear under each job on the day sheet.