In the List View you can see all the calendar tasks and sort them with the Filters button.
Without any filters turned on, unscheduled tasks will show at the top, overdue tasks next, then upcoming tasks by date.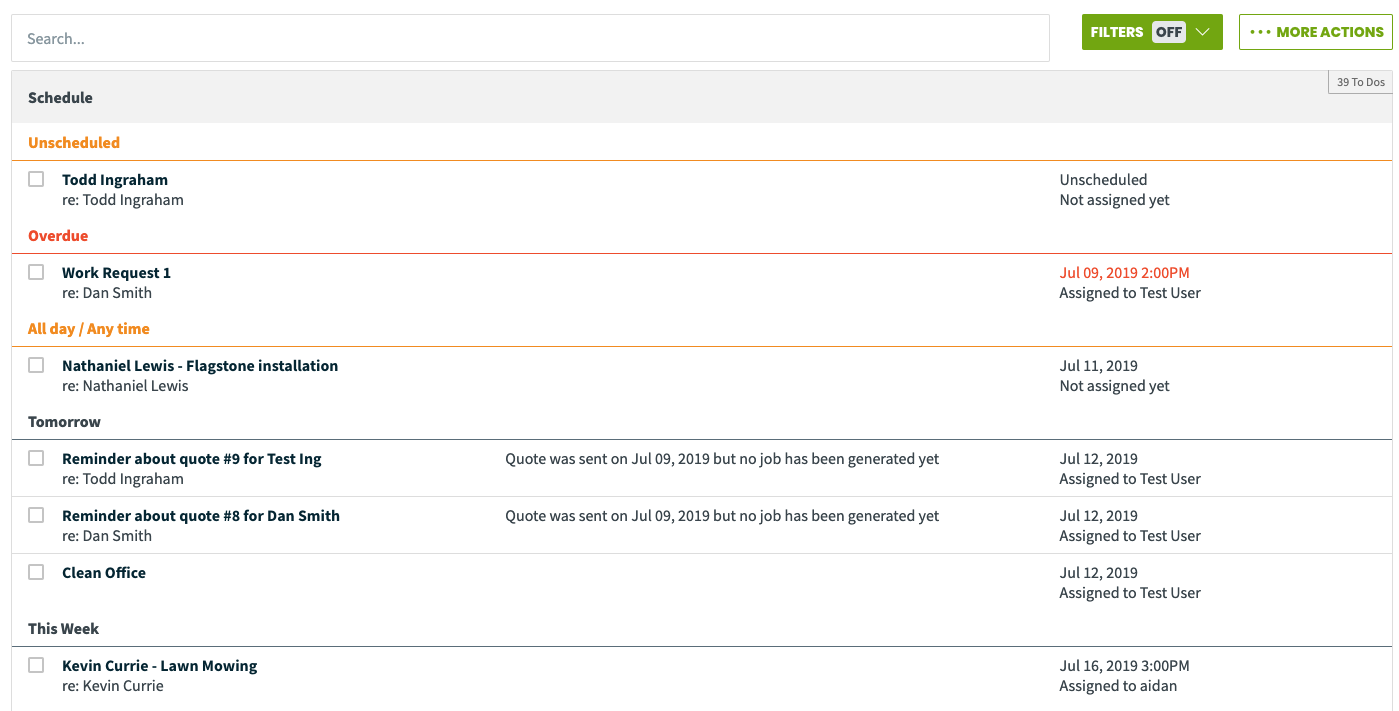 Filters are very useful in the list view to see a list of a certain type of task, or tasks assigned to one user.
For example you could use filters to see a list of all upcoming tasks assigned to a user.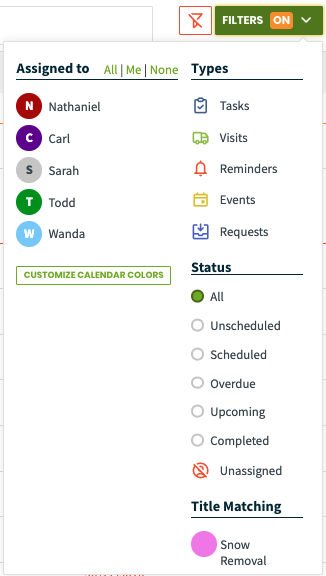 To Edit or Delete a task, click on it, then click the 'More Actions' button. You can then make changes and save the task.