Overview
You can create visits for multiple jobs at one time using the New Visits tool on the schedule. This is often used in industries like Snow Removal, where visits are unpredictable, and many clients need to be visited on the same day.
This tool can only be used for recurring jobs.
How to create new visits for multiple jobs
To use this tool, go to any schedule view, and click More Actions > Visits.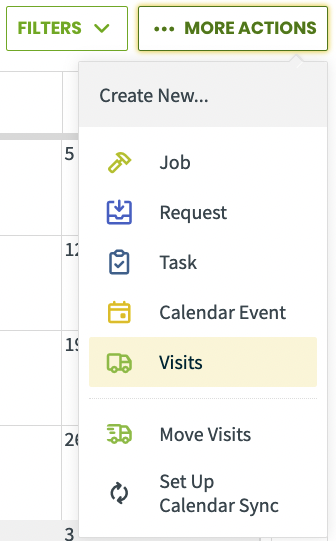 On the next page, you can then search for and select the jobs you would like to create new visits for. Click on the jobs in the left-hand box, or on the map to select them.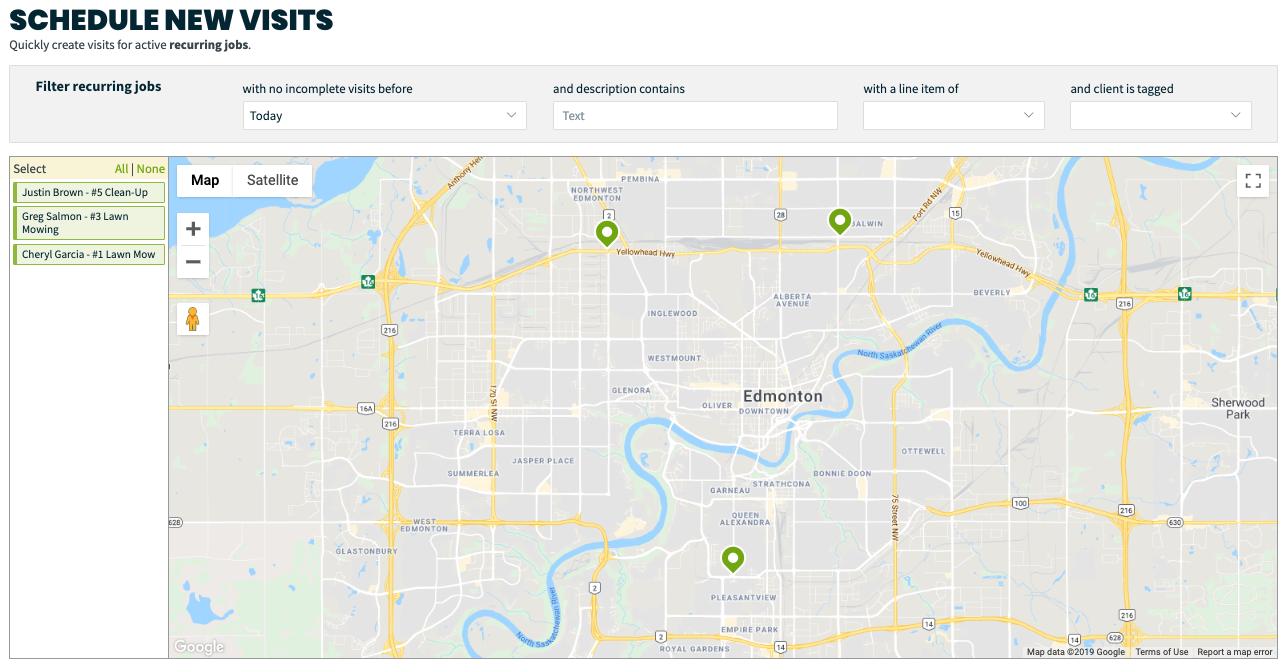 After you have selected the jobs, click 'Next' in the top right.
You can then select the date and which user you would like to assign to the visits.
Click Let's Make Some Visits, to create the visits. These will then populate on your schedule.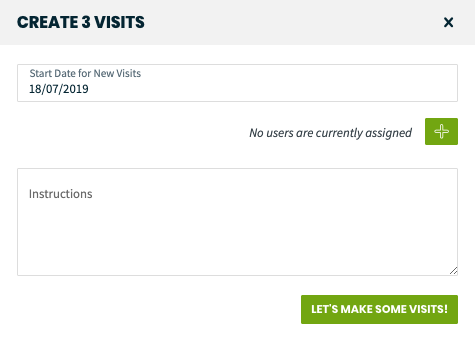 Note: There is a limit of 100 jobs that can have visits generated for them at once using this method. If you have more than 100 jobs that you need to create visits for, narrow down the number of jobs by using the filters.