What is batch invoice delivery?
By using the Batch Create Invoices tool you can generate multiple invoices at one time. After the invoices have been created, you can use the Batch Deliver Invoices tool to email all your clients' invoices at one time, or you can choose to deliver via standard mail to receive a document of all those invoices to print.
You can batch deliver a group of invoices by email using batch invoice delivery.
Batch invoice delivery can be done from either, the dashboard and the invoices list page.
Batch delivery from the dashboard
Under Recommended Actions on your dashboard you will be notified when there are multiple Invoices still in Draft status. Click onto that actionable item to be taken directly to the batch delivery page.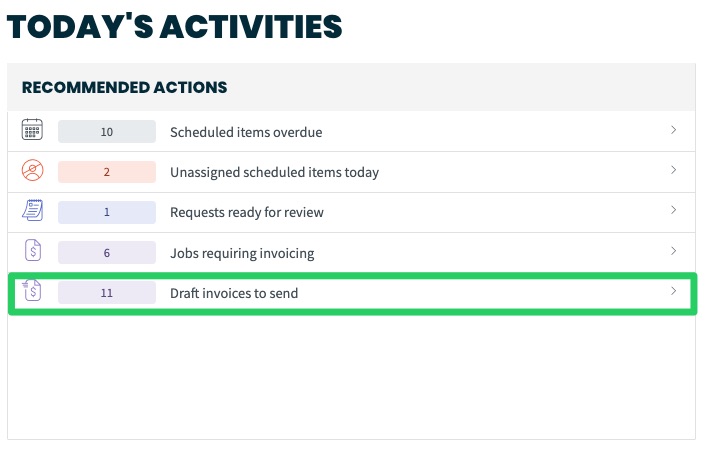 Batch delivery from the invoices page
Click Invoices from your left navigation menu and then select More Actions > Batch Deliver Invoices from the right of this page.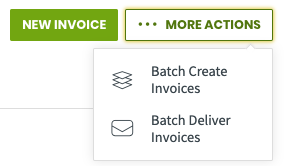 Selecting invoices for delivery
After you select batch deliver Invoices, you will need to choose how you want to deliver them before being able to select what invoices to send.
Once you choose either Email or Standard Mail a list of invoices showing as draft, awaiting payment, and past due will appear to be selected. Select the invoices you want to send or resend from this list.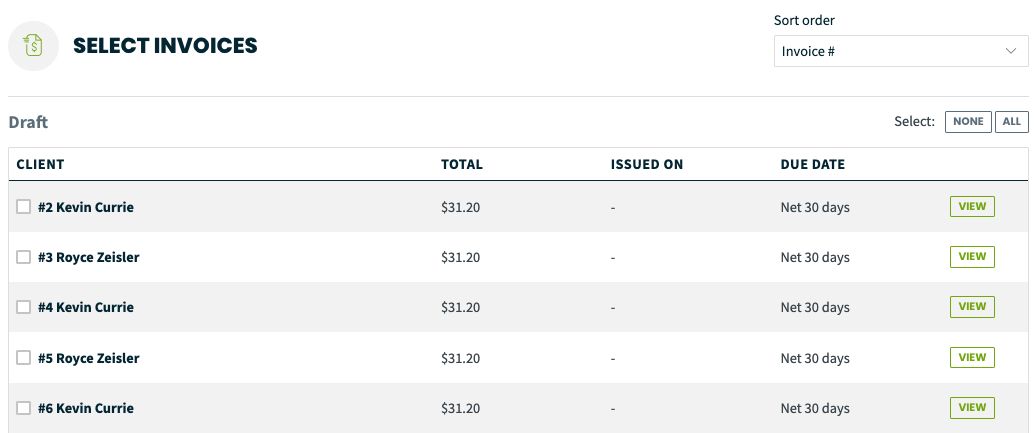 Click 'All' to the right of each listed invoice status you'd like to send out, or individually mark the clients to send invoices to.
To continue, click Next Step.
Batch delivery via email
Emails will be sent to the primary (starred) email address on the client's profile page. By clicking Next Step after selecting invoices to be delivered, you will be able to edit the email template in the Send via email preview before confirming with Send Now. Afterward, all draft invoices will show as awaiting payment.
By default, the invoice PDF will not be attached to the email. To view their invoice, your clients will be prompted to click a button in their email to View Invoice which opens the invoice in client hub. In client hub, they can interact with the invoice including paying it with Jobber Payments or downloading a PDF copy for their records.
If you would like to add the PDF version of the invoice as an attachment for all the invoices being sent in the batch, in the Send via email preview screen check the box in the attachments section for PDF of invoice. By default, this box will be unchecked.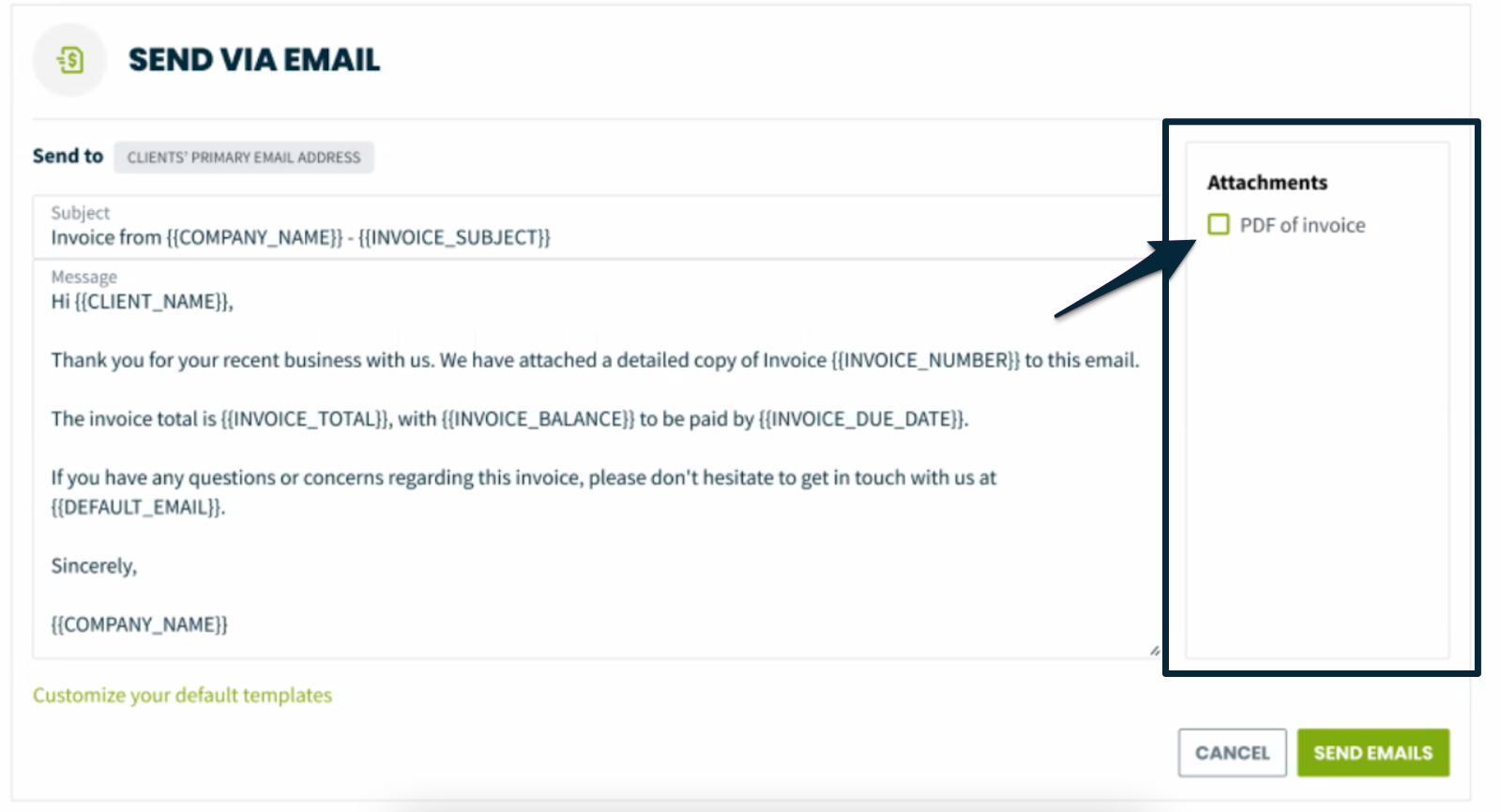 Learn more about options for Templates.
Batch delivery via standard mail
When you choose to deliver invoices via standard mail, Jobber will email you a printable PDF document including all invoices selected as well as a document including address labels for the clients' billing addresses.

After selecting the invoices and clicking Next Step, you will be able to choose what size and label type to be sent and what preferred email address these and the PDFs to be sent to.

Click Send Now to confirm. Your PDFs will then be generated and sent - this can take up to 15 minutes.
Example mailing label and invoice PDFs
To preview examples of each mailing label, click on any of the options below.
Learn how to customize your Invoices PDF and branding.