Overview
The Manage Team page is where you can view and manage the users in your Jobber account. It is where a new user can be added, or existing users can be edited or deactivated.
Adding users into your account
To add a new user to your account, click the Gear Icon > Manage Team. On this page, click on the Add User button in the top right corner.

Enter in the user's name and contact information, an email is required for the user to be able to log in to Jobber. Next, you will need to edit their permissions to provide or limit access to information in your account. Learn more about user permissions here.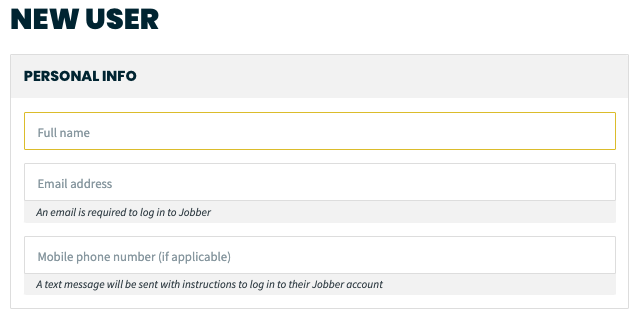 Active users

From the Mange Team page, you can also view the number of active users in your account. Each subscription for Jobber comes with an allotted number of users. The active users count shows how many users you have in relation to your user limit.
Active users are any user that has been added to the account who has not been deactivated or deleted. This means that when you add a new user, they are considered active even before they accept their invitation.
Accepting invites
Once you've saved your user, an invitation will be sent via email. If you haven't entered in an email address, an invitation link will be sent via SMS. The new user will need to click Accept the Invitation, once they do that they will be prompted to create a password and access Jobber under your account.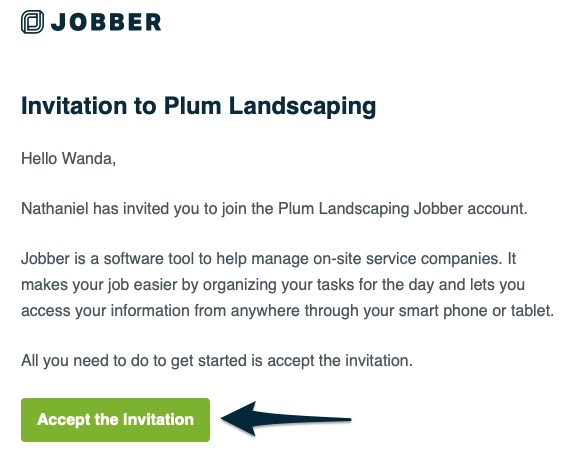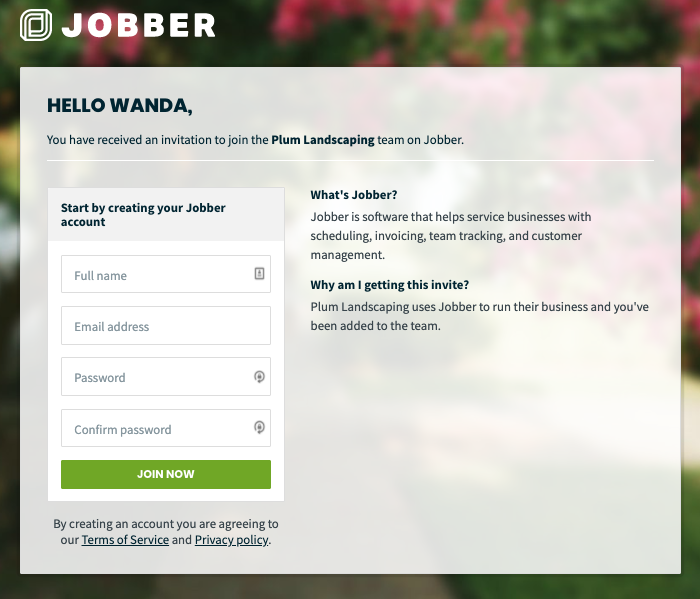 Deactivating a user
To deactivate a user, navigate back to the Manage Team page. Locate the user you would like to deactivate and click the More Options icon (three dots).

You can also deactivate them by clicking into their user profile. There will be a red Deactivate User button in the bottom left corner of the page.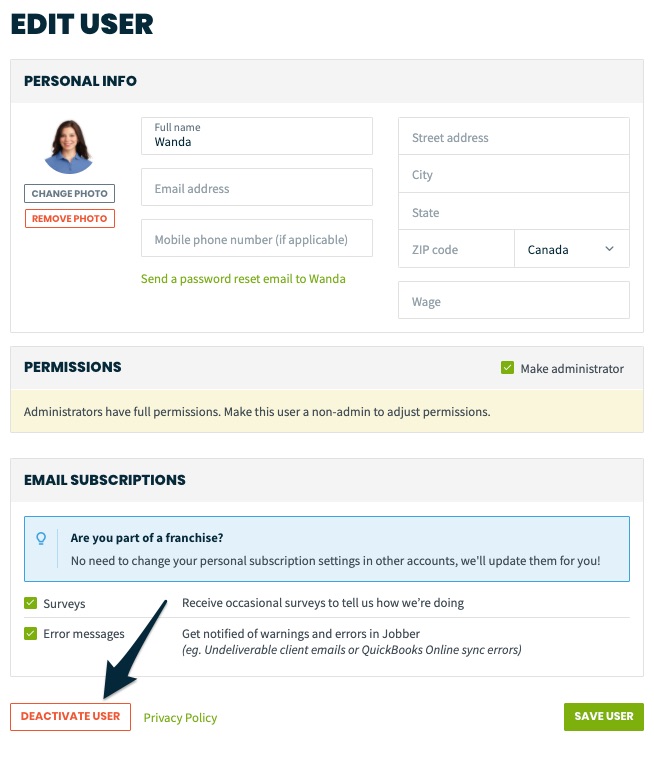 If you choose to deactivate a user, they will be unassigned from all incomplete items assigned to them on the calendar (visits, tasks, requests, reminders). It is recommended to re-assign their schedule to another user before deactivating them.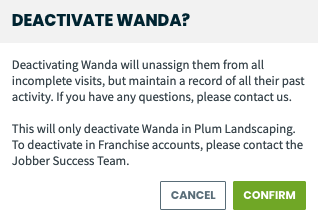 Deactivated users will still show on the Manage Team page, but at the end of your list of team members. To Delete or Reactivate each user, click the More Options Icon (three dots).
Note: Reactivating a user will not re-assign the work that was unassigned by deactivating them, they will need to be scheduled once more.

We recommend deactivating users and not deleting them. If a user is deleted from Jobber all record of that user is deleted as well - for example, you will no longer have access to their time entries or completed tasks on the calendar.