Get paid up to 3x faster when you offer your clients an online payment option, and securely save cards on file for future payments with Jobber Payments. Rates as low as 2.7% + 30¢. Learn more.
If a situation ever occurs when you need to refund your Client - this article will walk through these steps. At this time you can only issue a refund of the full Payment amount and not a partial amount.
How to Issue a Refund
First, you will need to find the Payment in the Client's billing history. Click into it to view the Payment information, then select the Issue Refund button.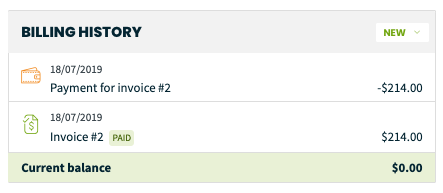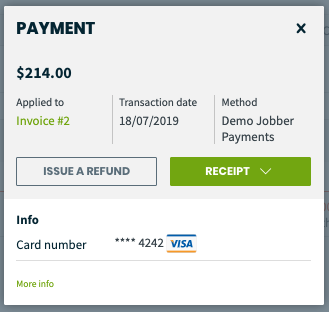 You will see the payment updated in the Billing history to show it has been refunded to the client. The system will then email a Refund Receipt to the client for the amount of the payment.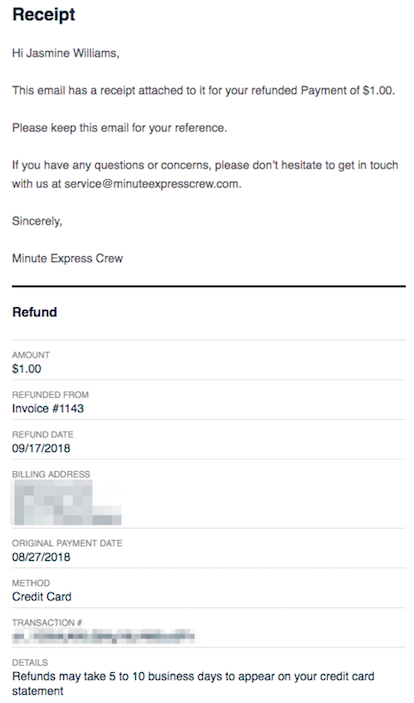 What about the Fees?
When your client is refunded, you will also be refunded the fees that were charged as part of the transaction.