The time has come. The clock is winding down on your 14-day free trial (or maybe you've decided to take advantage of coaching by signing up) and you are ready to commit to using Jobber for your business. Here's how to subscribe to make things official.
Sign into your account on jobber.com and navigate to the Gear Icon > Account and billing. Then select Choose plan.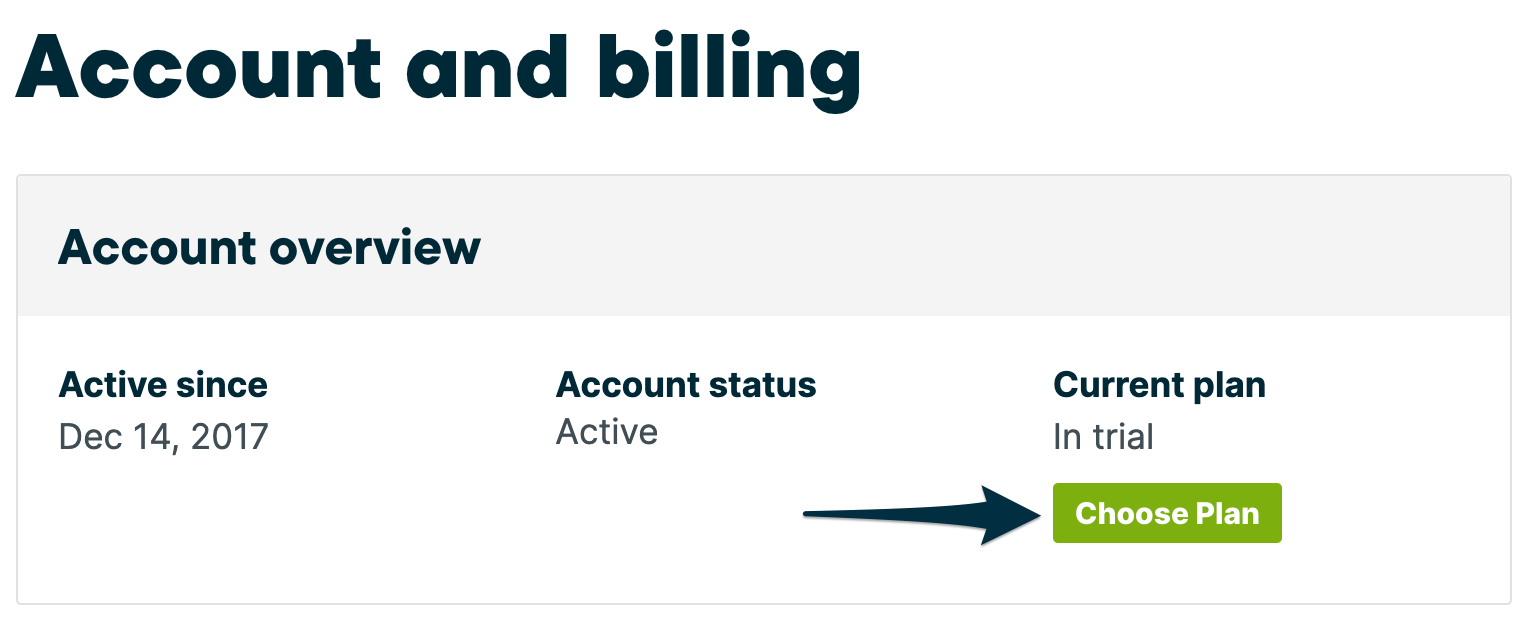 This is where you will select which of Jobber's current pricing plans you'd like to be on. Each pricing plan has its own user count, card processing fee (for Jobber Payments), and set of features. During the trial period, your Jobber account will be enabled with the majority of Jobber's features so you can get a taste of everything and then decide which features will be most helpful for your business.
Note: Pricing plans are listed in USD.
You can choose to pay for your plan monthly or annually. If you know you are ready to use Jobber long term, the annual plan may be a good option since it comes with a discount since you are committing to a year long subscription.
Once you've made your plan selection, click Choose plan.
Next you'll be prompted to add your billing details including:
Credit card details

First name
Last name
Credit card number
Credit card expiry
Credit card CVC

Billing address

Street address
City
State/province
Zip/postal code
Country
Billing email address (this is where you'll receive your subscription receipts)
Then you'll be able to confirm your plan including if you are billed annually or monthly. In the italicized print, you will see the total you'll be charged, as well as the date that your plan renews. If your billing address is in a state or province that charges tax on SaaS products, you'll have sales tax added to your total.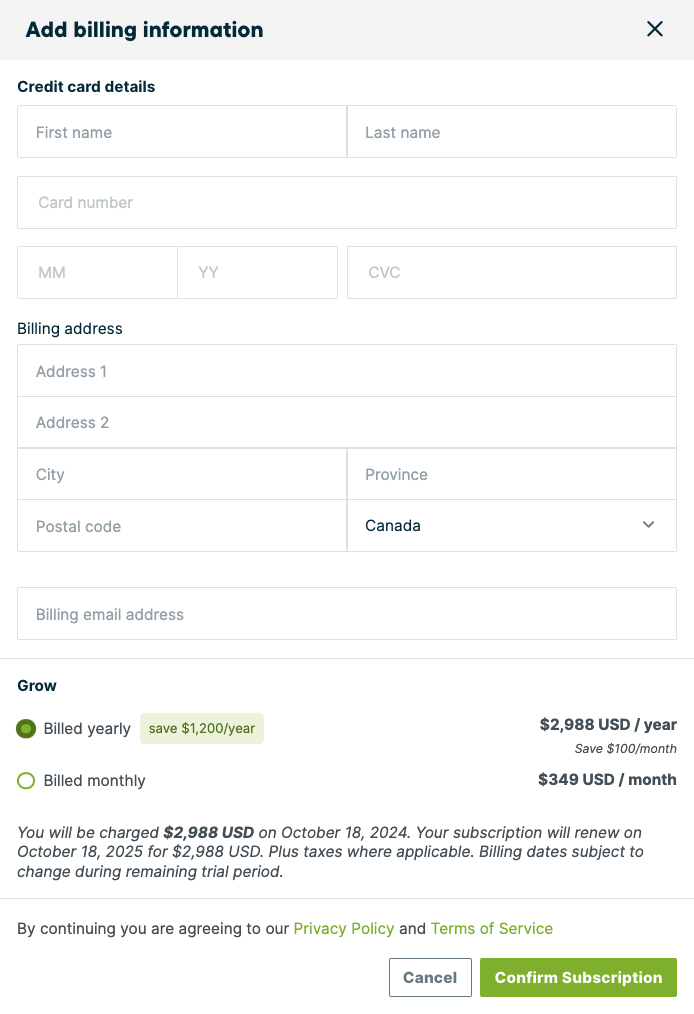 Once you've filled out all the fields and made note of the amount you'll be paying, click Confirm Subscription. By subscribing you are agreeing to Jobber's Privacy Policy and Terms of Service.
That's it! You're now subscribed to Jobber. Your plan, renewal date, and past payments can all be viewed at any time from the Gear Icon > Account and billing. Learn How to Add or Change Your Billing Information.