What is Jobber?
Jobber is an award-winning platform that helps small home services businesses organize their entire operations, from scheduling jobs and managing their crews, to invoicing customers and collecting payments. Unlike manual processes and single feature apps, Jobber's platform streamlines and automates daily operations, replacing duplicate entry and repetitive tasks with tailored automation.
How do I access Jobber?
Because Jobber is web-based, all you need is an internet connection to access the software. You can use Jobber through web browsers, including Google Chrome, Firefox, Safari and Edge. Jobber also supports iOS and Android devices. You can either access Jobber through the Jobber Mobile App, or at jobber.com.
You and your team can download the Jobber app from the App Store for Apple devices or the Google Play Store for Android devices.
After 12 hours of inactivity on jobber.com you will automatically be logged out and the next time you login you will need to enter your password. This helps us keep Jobber secure by making sure only folks who have passwords can access Jobber, similar to what you might find with your banking app or Gmail.
How do I reset my password?
If you run into any issues resetting your password, check out our Password Reset Troubleshooting guide.
How do I hide an account balance on an invoice?
To hide an account balance on all invoices created going forward, follow these steps:
Navigate to the Gear Icon > Setting > Branding.
Click Change PDF style.
Select the Invoices tab.
Deselect the checkbox for Show account balance to hide the account balance on all future invoices.
Note: This change won't retroactively update your existing invoices.
To hide the account balance on individual invoices:
Navigate to the invoice, then select Edit.
Below the client message field, select Change.
Deselect the checkbox for Account balance.
Select Update invoice.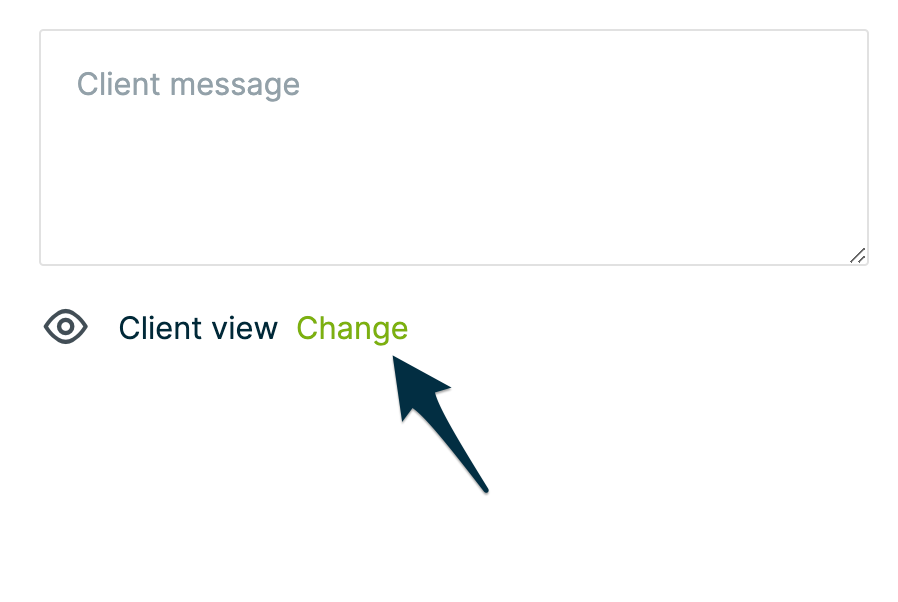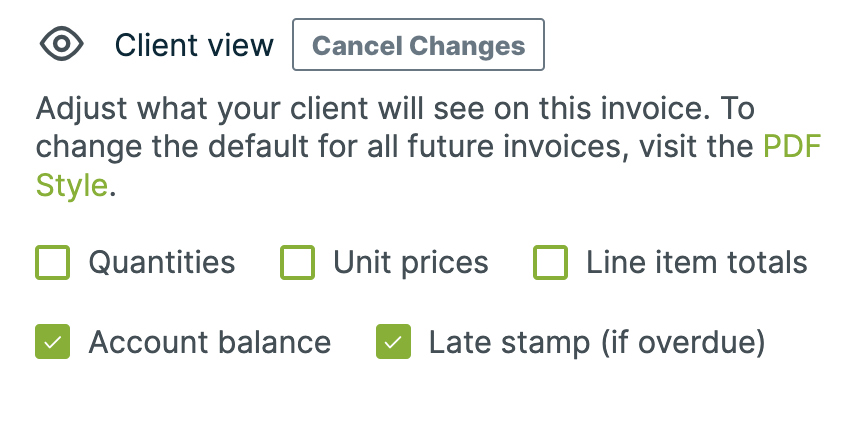 How do I submit a feature request?
If you have an idea for a feature or some feedback you can reach out to our Success Team.
Our Success Team logs every interaction whether it comes in by chat, phone, or email. All these interactions get tagged and fed into a channel where our product teams can review this feedback by topic. We track feedback based on feature, sentiment, and whether it's general feedback, a question, confusion, a bad user experience, or a discoverability issue.
We monitor this feedback as it comes in and our product managers review it weekly. This feedback is used to guide our future development!
Why does this user's email address say it's already taken?
This email address is already associated with another account. Since your email address is your unique login for Jobber, email addresses can only be used once across Jobber. If you are seeing this error message, it might be that a trial was started (likely accidentally) with this email address. Please reach out to our Success Team, they can walk you through the email deactivation process. Once this process is completed, the email address will be freed up and you will be able to use it again.
What if I don't want all of my employees to see certain information?
You can specify permissions for each team member with login access to your Jobber account, so that they only have access to view, create and modify the pieces of information you are giving them clearance for.
Learn more about user permissions
Does Jobber integrate with Xero?
We're no longer able to integrate with Xero. For accounting integrations we support QuickBooks Online.
I'd like to wipe my account
Please reach out to our Success Team if you would like to wipe your account. We can assist with wiping the entire account or all of a certain kind of item, such as invoices. We just need some specifics and for an admin user to fill out a form first.
Where can I find pricing information or what plan I'm on?
To find out what subscription plan you're on, click the Gear Icon > Account and Billing. The top of this page will show account details such as your current plan. If you'd like to change your plan click the button for Change Plan and you will be able to preview other available plans and what features they offer.

To see all our available subscription plans, check out our pricing page.
Is my information secure?
Your Jobber data is backed up daily. That's on top of the fact that the infrastructure that Jobber is built on top of is completely redundant and fail safe, in terms of storage and processing. The physical facility that your data is stored in is also extremely secure—you can read more about Amazon Web Services security here: http://aws.amazon.com/security/
Jobber doesn't store any of your billing information locally. Instead, we make use of a third party service that is independently certified to store sensitive personal information such as credit card and banking information. Your billing details are transferred over an encrypted (SSL) connection to this third party, and all transactions happen directly through them. This is the same level of security used in online banking.