Overview
Accept debit and credit payments in person using the Jobber Card Reader.
The card reader is a device exclusive to Jobber Payments, so you'll need to sign up for Jobber Payments. It's free to sign up for, and you only pay a small fee on each transaction. The card reader pairs with the Jobber app and can be used to collect deposits on quotes as well as invoice payments.
The Jobber card reader allows you to quickly, easily, and securely take cards in person using the mobile app. Since this is a card-present transaction, we are able to lower fees for the transactions you process through Jobber Payments. The card reader accepts credit cards (swipe, tap, and chip), Apple Pay, and Google Pay.
This is how the fees break down, per plan:
2.5% + 30c

per transaction on Grow plans
2.7% + 30c

per transaction on Connect plans
2.9% + 30c

per transaction on Core plans
Note: the card reader is currently only available in the United States. All card reader sales are final. Read the terms of service here.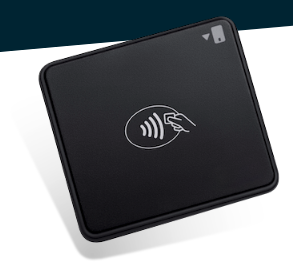 Setup
Jobber card readers can be ordered from our store. Each user does not need to have their own device, so if your users work in teams they could share a device.
Bluetooth will need to be turned on to use the card reader, however you should not pair the card reader with Bluetooth in your settings. Instead pair it in the app when asked.
Just make sure that when you are using the app that Bluetooth is turned on. Wifi isn't needed to use the card reader itself, but you do need to have an internet connection to use the Jobber app so you will need to make sure that you have an internet connection to be able to collect payment.
Turn the card reader on. There is a power button on the right side of the device.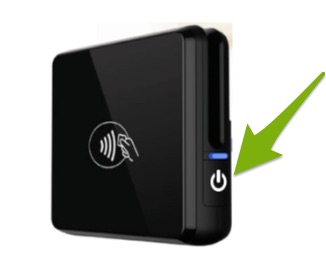 Once Bluetooth and the card reader are both turned on, the card reader will be ready to collect payments! On a quote or invoice in Jobber, when you click Collect Deposit or Collect Payment you will see the card reader as an option.
The devices run off of their own battery so we suggest charging the device once a day. Card readers take approximately three hours for the battery to charge to 100%. You can monitor the battery life of the card reader from the battery indicator in the bottom left corner of the app.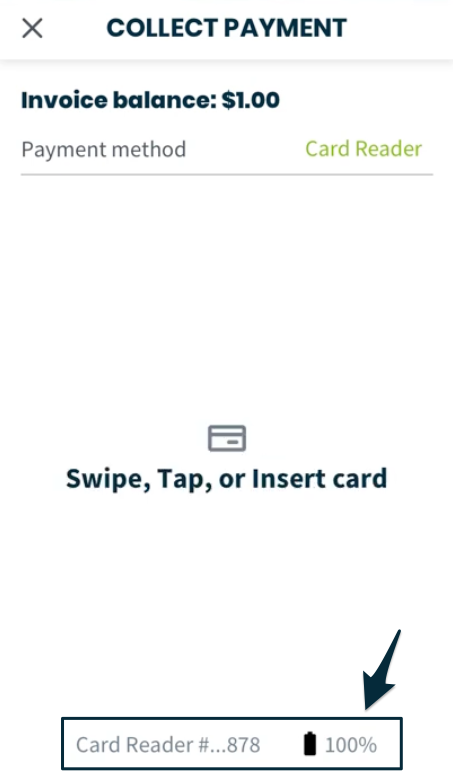 If you have any issues with the card reader, please reach out to our Success Team! A good first troubleshooting step is to make sure that you are on the most recent version of the app. You can check this by going to the app store on your device and checking if there is an update.
Collect payment
Once you have the card reader set up, when you click Collect Payment on the app screen you will have the option change the Payment method to Card Reader. You will then be prompted to turn your card reader on, and once the app and card reader are connected you will be prompted to swipe, tap, or insert the client's card.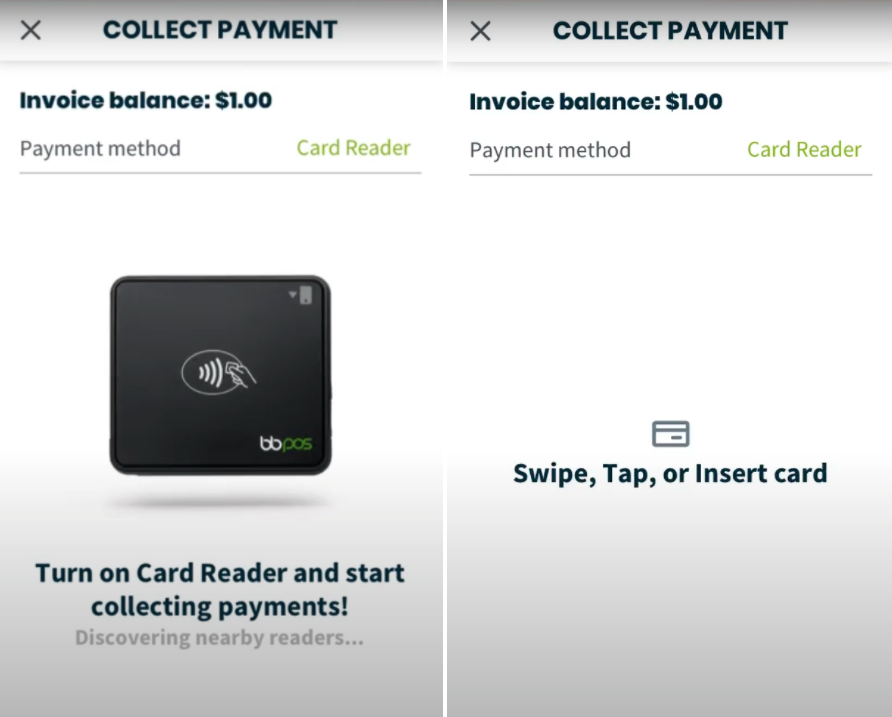 If you don't want to use the card reader, from the payment method drop-down, select Credit Card Form and you will be able to enter the card details in order to charge the client's card.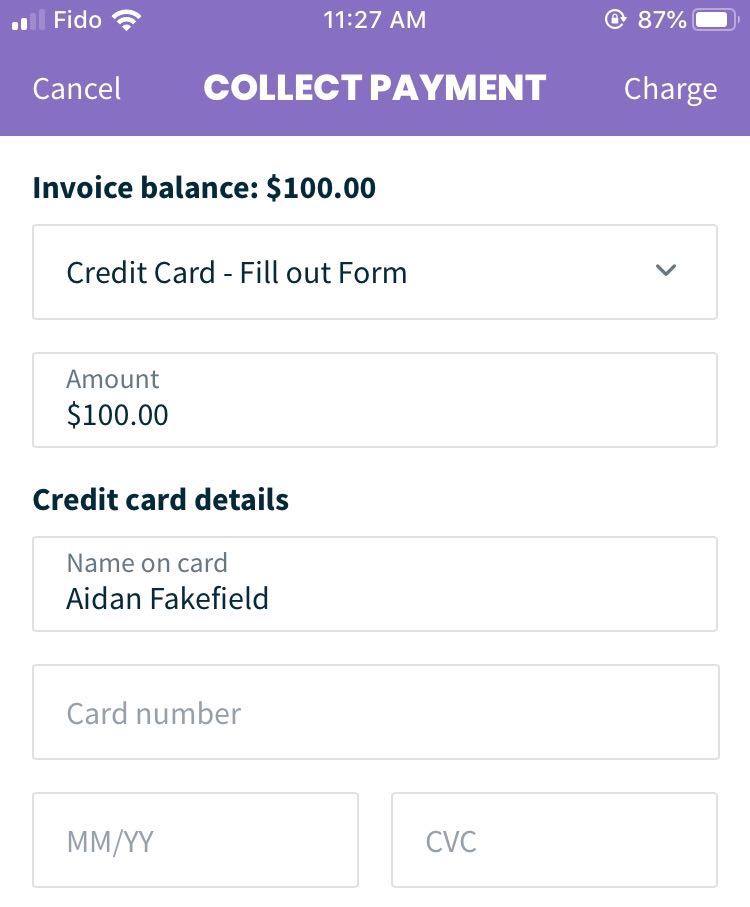 Your account can be set up automatically to send receipts after each transaction. This setting can be found in Jobber Online when you go to the Gear Icon > Settings > Jobber Payments > Settings.
Card reader troubleshooting and indicator lights
To learn more about how to troubleshoot card reader issues as well as the indicator lights and beep, check out our article on Card Reader Troubleshooting.
Warranty
There is a one-year warranty for the card reader through Stripe, starting on the date of your purchase. If you believe your device is faulty, please reach out to our Success Team and we can work with you to troubleshoot and organize a replacement.