Month View shows tasks scheduled for the entire month. If the task has a specific time scheduled, you'll see the start time listed first before the title of the task.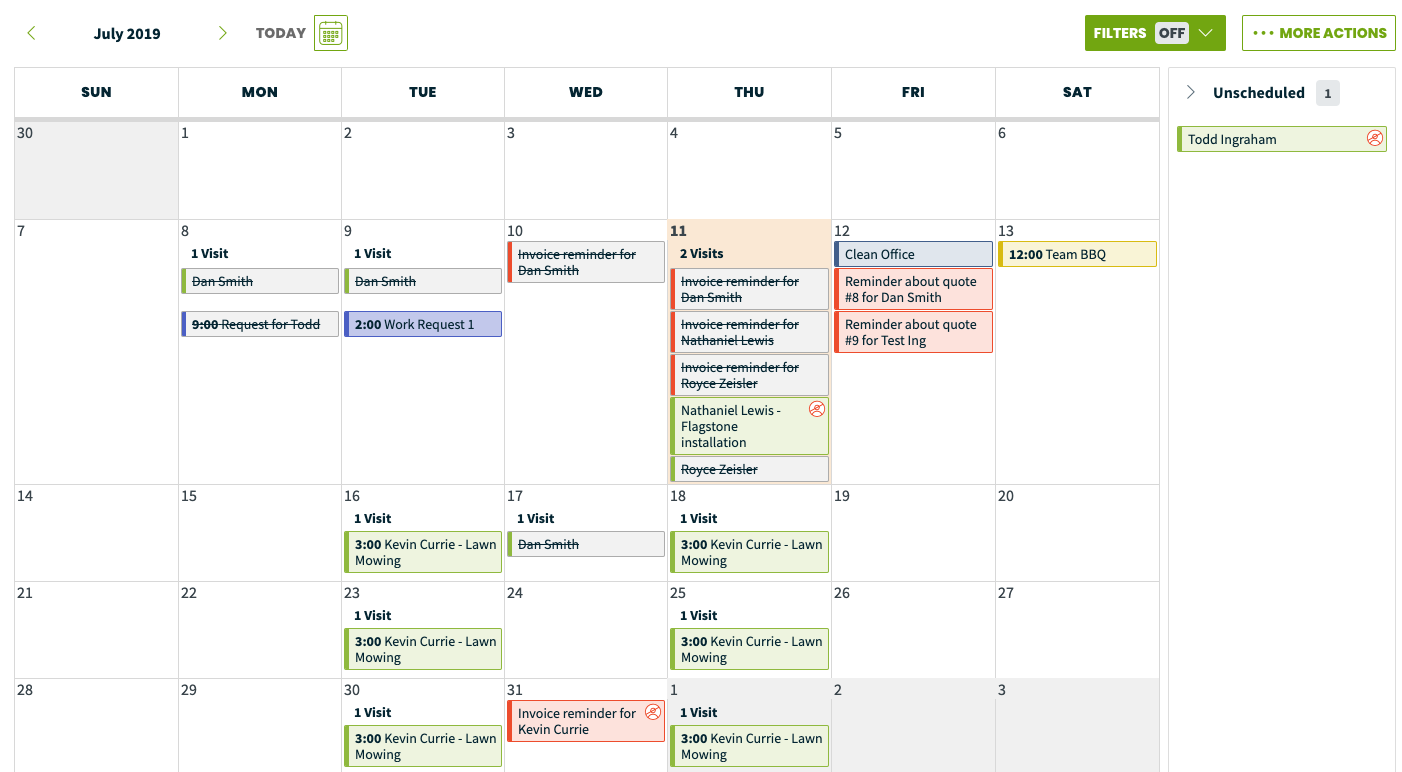 Week View shows tasks for one week at a time. Anytime/all day tasks are shown on the right side, and the remaining tasks are shown at their scheduled times.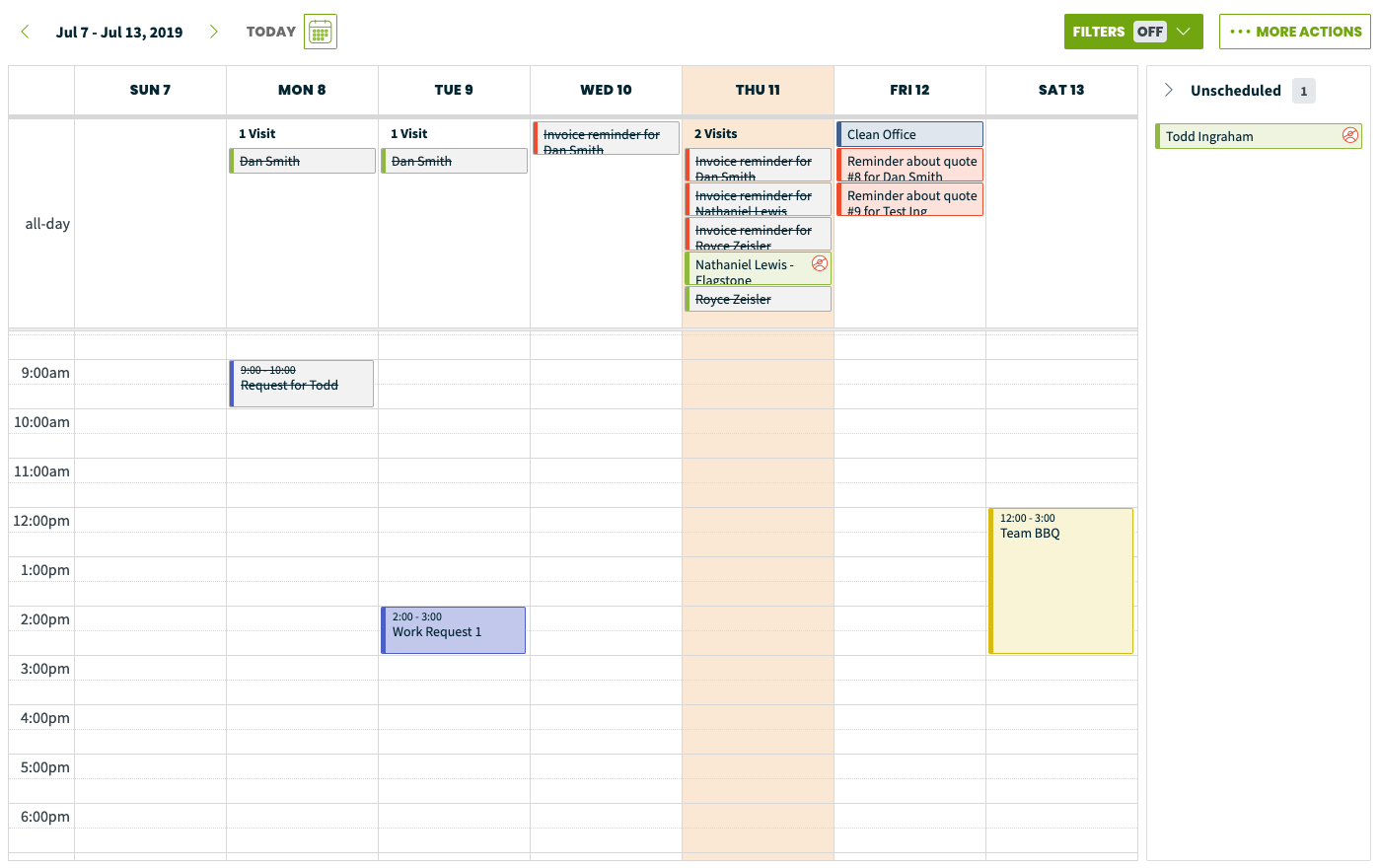 If a task is not assigned, it will show with a red 'no assignment' icon in the top right corner. To assign the item, click on it. Then click 'Edit' and assign your team.
Calendar filters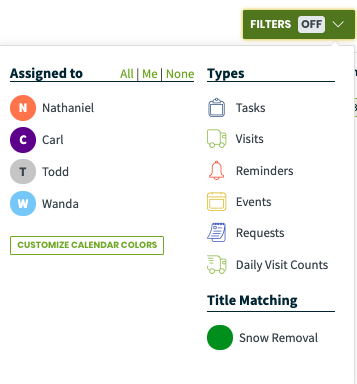 You can hide items from your calendar by using the calendar filters. From the green filter button in the top right of your calendar, you can click on items to deselect them from appearing on the calendar. Deselected items will appear greyed out.
The week and month view can both display Calendar Colors, which you can use to differentiate visits assigned to certain users, or with certain words in the title.
Create a new job, work request, task, or event
Click on an empty space on the day you want to schedule it. A menu will pop up and you can select the type of item you want to make.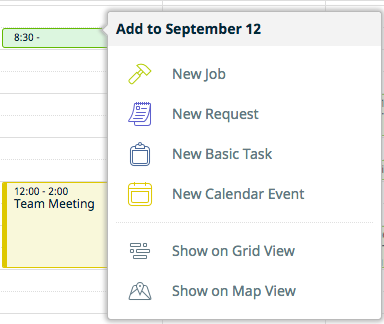 View details or edit a task
To view details or edit a task, click on it.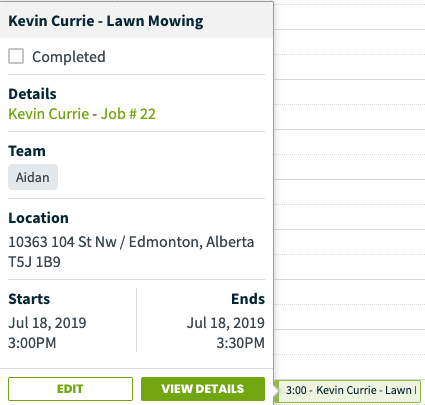 Click 'Edit' to change the visit's title, instructions, date, times, assignment, and line items. You can also delete the task from this screen.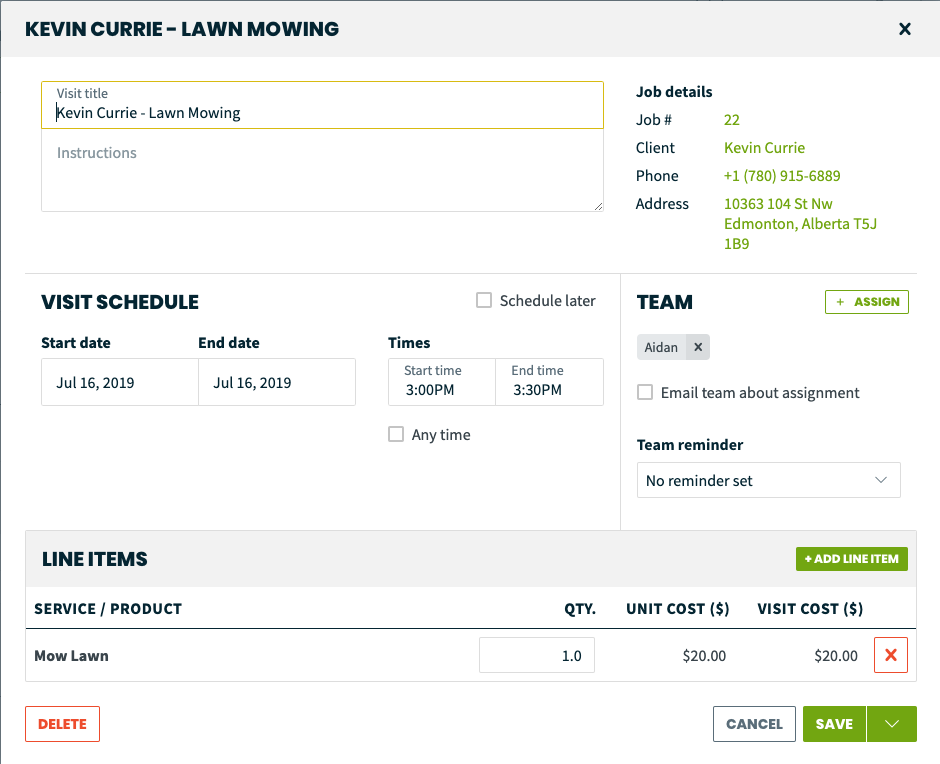 Unscheduled tasks
Unscheduled tasks are shown on the right side of the month and week views of the calendar. You can expand and contract the "unscheduled items" tab to see or hide them. You can drag them to a date to schedule them.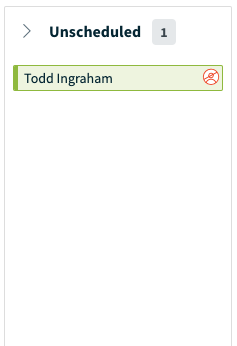 Drag and drop
To change the date of a calendar item, click and drag it to the new date in either the month or week view. In the week view, you can also change the time of the task by dragging and dropping it into a time slot on a different date. You can also extend or shorten the task time by dragging the edge of the visit.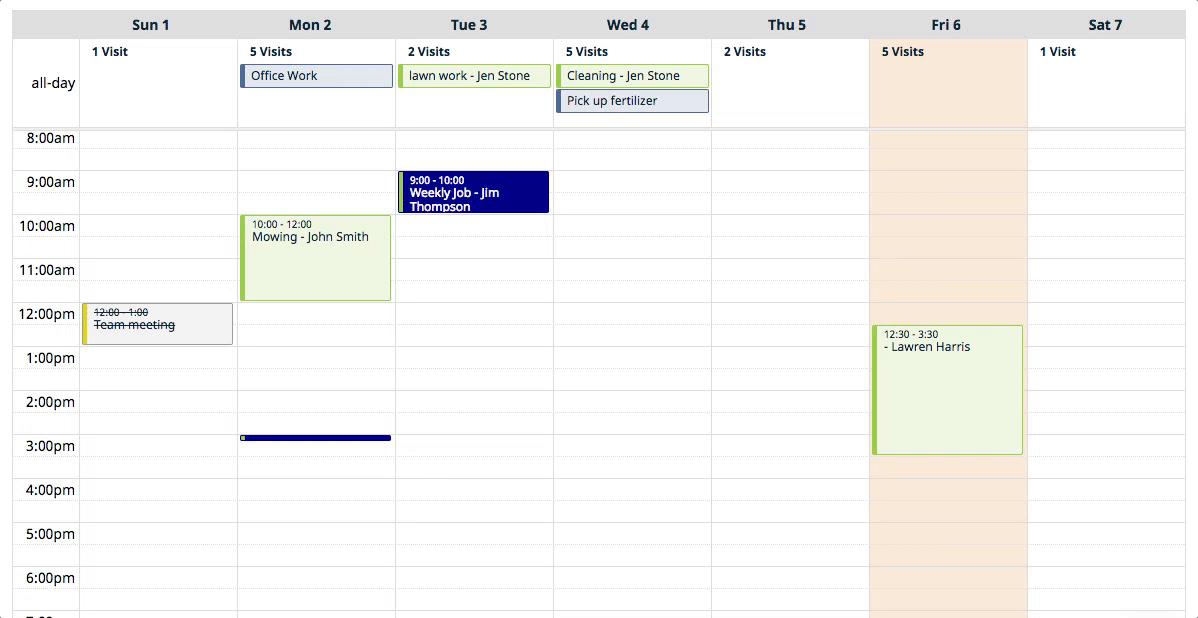 You can set the first day of the week to be either Sunday or Monday, by going to the Gear Icon > Settings. Then change the regional settings from the bottom of this page.