Overview
Tags help keep your clients organized in Jobber. This can help with grouping your clients in a simpler way—such as by region (North, West, etc.), or work type (cleaning, snow removal). You can decide what the tags are and how you use them.
Searching using tags
Tags are shown in the top right of the People page. To view only clients with a certain tag, click on the tag and it will filter your list.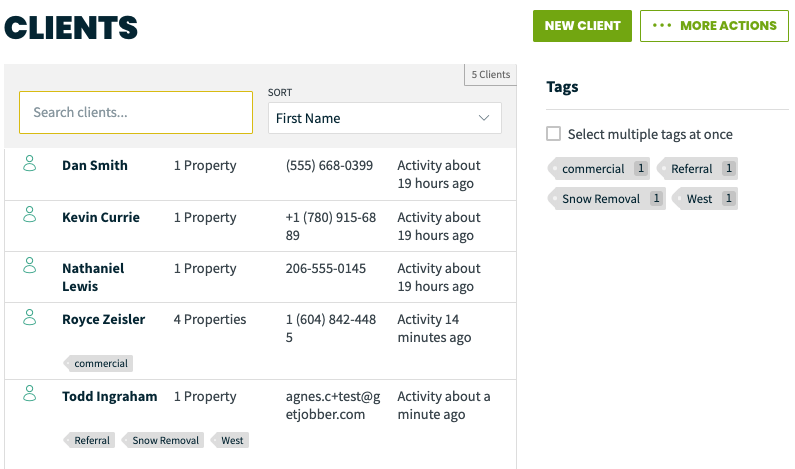 To select multiple tags at once (Eg. You only want a list of clients with 'Snow Removal' and 'West' tags), check Select Multiple Tags. You can then choose the tags you want to filter by.
Adding tags to clients
To add a tag to a client, go to their page and click on + Add Tag in the top right:

Exporting client information using tags