What are company settings?
On the Company Settings page you can change your company detail, business hours, tax settings, and regional settings. This is the landing page when you go to the Gear Icon > Settings.
Company details
At the top of the page you can enter or change your details, such as the company name, phone number, website URL, email, or address. This information will appear in the client hub, PDFs, and email communications. You can upload your company's logo by going to Settings > Branding.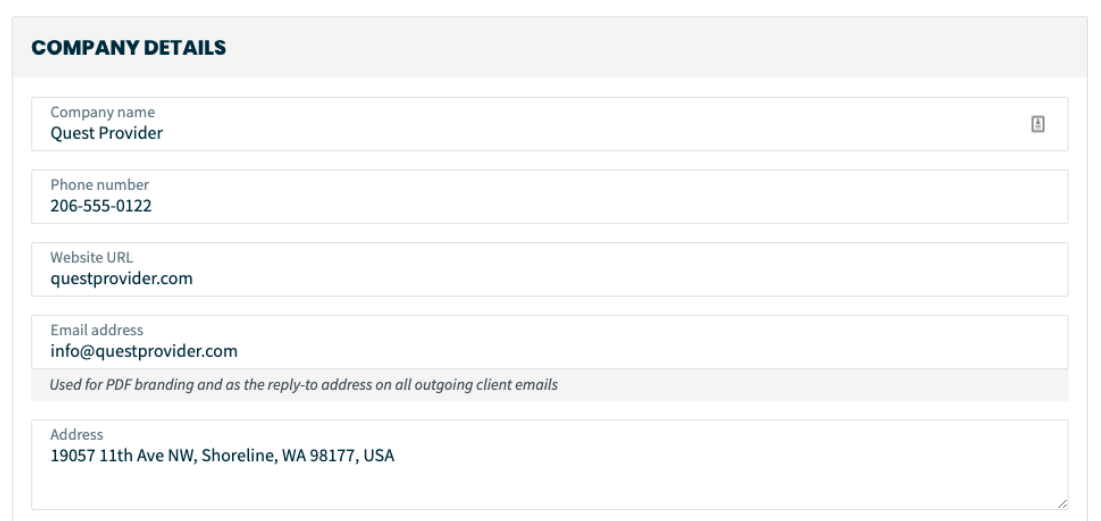 Business hours
In this section, you can turn on and fill out your company's business hours. This will show in the client hub in the contact us section. If you are using Jobber's online booking feature, the business hours will make sure that your clients aren't requesting work during times when you are closed.

Tax settings
You can enter your company's tax registration type and registration number at the top of this section. This name and number will then automatically appear at the bottom of your invoices to clients.
You can create tax rates and tax groups for your account and set a default rate (or group) which will automatically be applied to new quotes and invoices that are created. To learn more about taxing in Jobber and how to set this up further, check out our Tax Settings page.

Regional settings
Here you can set your region and timezone settings.
Note: Ensuring your timezone matches the timezone you are actually in will avoid visits appearing at the wrong time in your calendar.
To change the time format in your account from a 12 hour to 24 hour clock, select from the format options here.
You can change the First day of the week to reflect either Sunday or Monday and this is how we will format your calendar.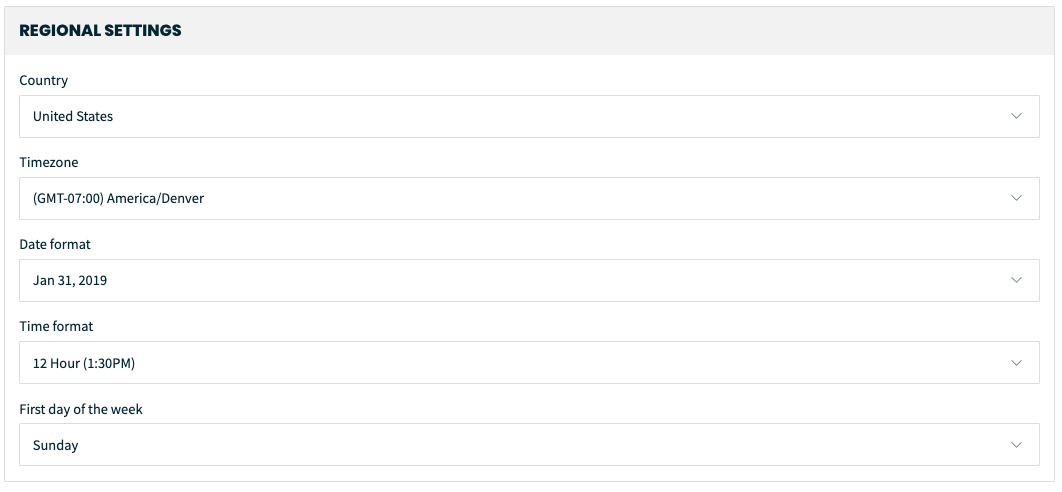 Be sure to click Update Settings at the bottom right of the screen to save your changes.