Overview
Our sync works behind the scenes to make sure your accounting needs are covered, while you use Jobber to power your day-to-day operations.
QuickBooks Online is an accounting software that can be integrated with Jobber. QuickBooks Online can be used to assist with payroll and accounting based on information from your connected Jobber account. Jobber syncs to both the US and Global versions of QuickBooks Online. Before you set up the sync, we suggest learning more about How Items Sync from Jobber to QuickBooks.
Note: Each QuickBooks account can only connect to one Jobber account at a time.
If you have clients in both QuickBooks and Jobber please see the additional notes below before setting up your sync.
How to set up QuickBooks Online Sync
1. Click Apps from the side navigation, then click the QuickBooks card.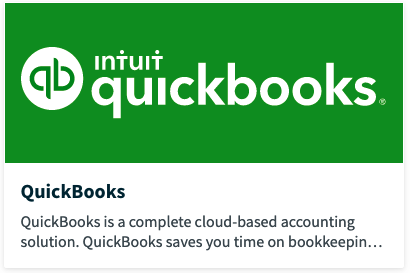 2. Click Connect to QuickBooks. Jobber will prompt you to log in to your QuickBooks Online account if you aren't already, and authorize the connection. If you don't have a QuickBooks Online account, you will be prompted to make one.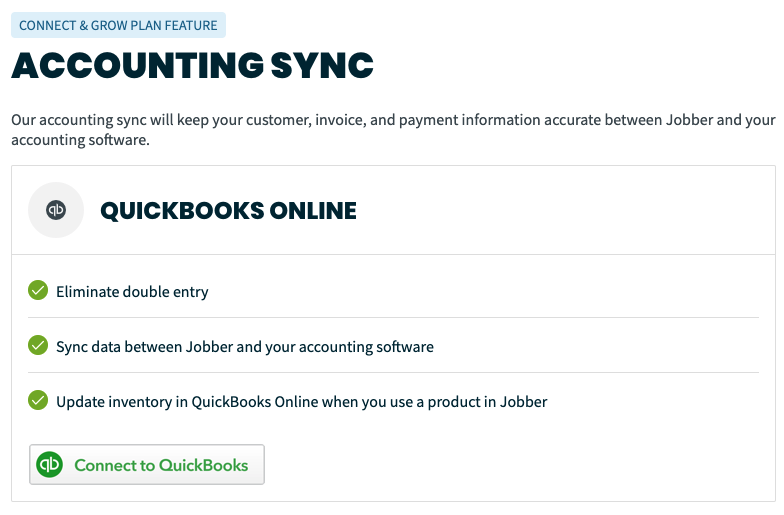 3. After you have authorized the connection you'll be directed back to Jobber. Here you'll choose your version of QuickBooks. This is a very important step as the default version is QuickBooks US which will need to be changed if you reside in another country to prevent any sync errors.

4. Set your sync preferences next by selecting what information you want to sync to QuickBooks Online. If you haven't yet, check out how these items sync to QuickBooks so you know what to expect moving forward. After your first sync, your preferences will be saved for future syncs.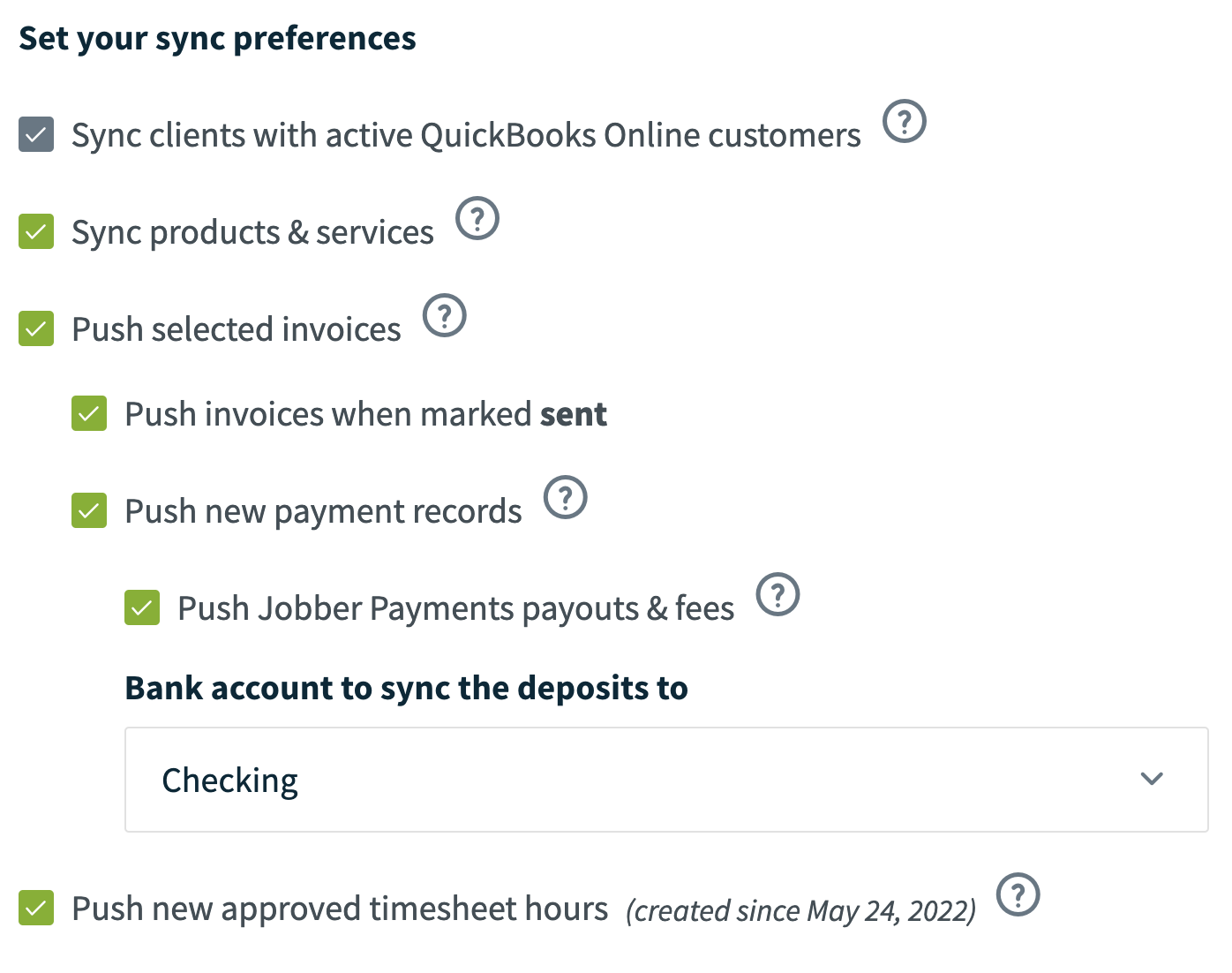 Your Jobber and QuickBooks account are now connected and when you are ready you can click the Sync to QuickBooks Online.

Syncing is triggered manually so that you have complete control of your business information in both systems. We don't suggest running multiple syncs back-to-back; a typical workflow for many Jobber users is to run a sync at the end of the day. One sync will pass all the information that has been flagged to sync between Jobber and QuickBooks.
You can access the QuickBooks Sync & Settings page from two areas in your Jobber account.
Click the QuickBooks icon at the top right of your screen and choose Sync & Settings.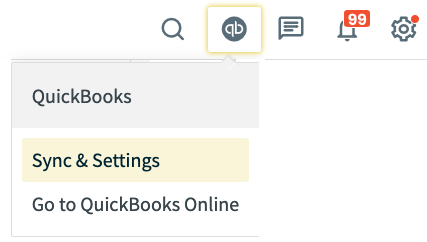 Or, click the Gear Icon > Settings > Connected Apps and select QuickBooks from there.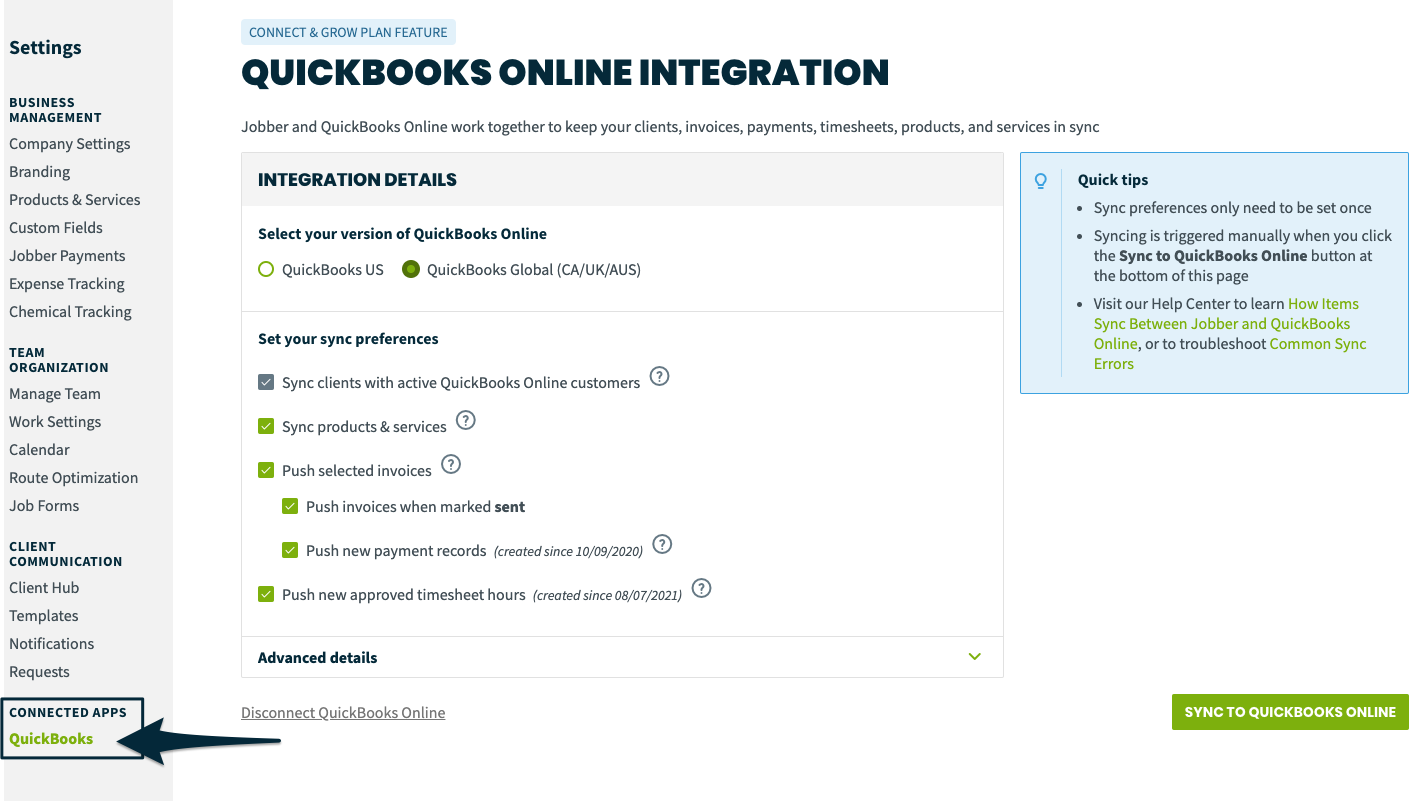 Additional Notes
Jobber connects with all QuickBooks Online programs except QuickBooks Self-Employed.
The email address of the original user who set up the sync must remain active in both Jobber and QuickBooks. If that user leaves the company or is deactivated, the connection to QuickBooks may need to be set up again.
Do you have clients in both your Jobber and your QuickBooks Online account? If yes, syncing can cause duplicate client profiles in both systems. For this reason, we suggest either your QuickBooks account or Jobber account do not have clients in them before syncing. If you have more questions feel free to call our Support team 1 888 721 1115, or open a chat.
If you should run into any errors or problems within QuickBooks, please refer to QuickBooks Support.