Your team can clock in and out of jobs and track expenses from anywhere, so you can prep payroll faster.
Time tracking is available on select plans.
Keep track of who you've paid through confirming payroll.
Before confirming payroll, you'll need to approve employee time sheets.
To confirm payroll, go to Time Sheets > Confirm Payroll. This will take you to a page detailing who is owed and who has been paid out:

Clicking Awaiting Payment on the right will bring you to a page where you can review the final details of this employee's hours: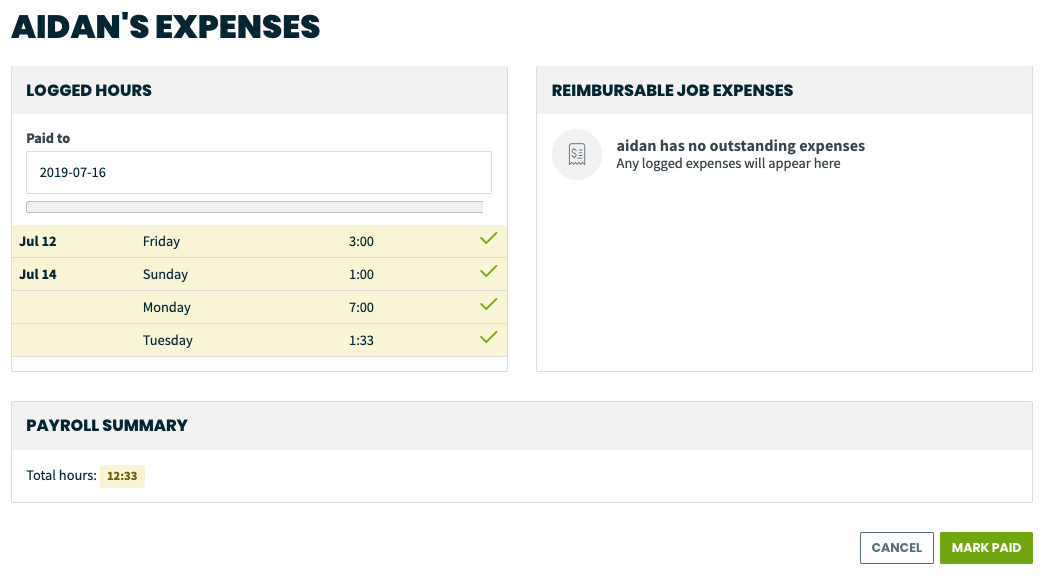 Note: Confirming payroll cannot be undone. If you want to undo confirming payroll for employees, you will need to delete and re-input their time sheet entries.