What benefit does Jobber bring your customers?
With Jobber in your back pocket, you can offer your customers a hassle-free service experience—no phone tag or lost paperwork.
Jobber gives your clients a self-serve experience where they can view their quotes, invoices, and appointments through the client hub. Notifications sent through Jobber will keep your clients in the loop at key points before, during, and after the work.
Use the tools on this page to show your customers the value you pass on to them by running your business with Jobber.
Check out our Client Benefits page to download:
A video explanation
A video explanation directed at your clients of the client hub. It runs them through how easy it is to request new work, review quotes, and pay their invoices. They'll know what to expect, and can refer your business to their friends by forwarding the email along.
Share a guide
Share a guide to client hub so that your clients have a resource on how to do things like save their card on file, request changes on a quote, or pay an invoice.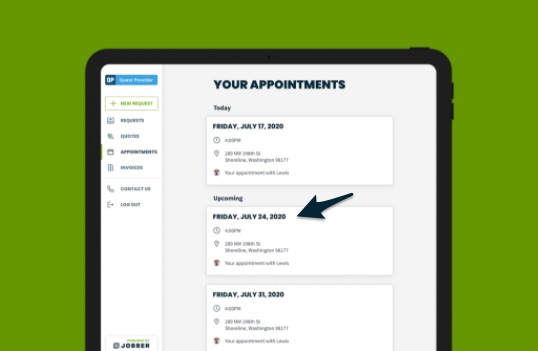 Print a handout
Print a handout that is custom with your business name and contact info, then print it as a leave-behind reference for new customers, or attach it to a welcome email.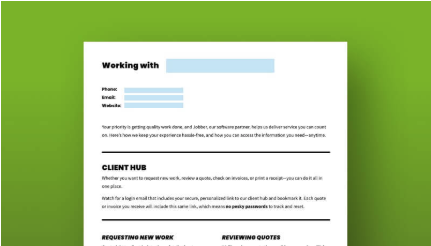 Tip: If your account is integrated with Mailchimp (available on select plans), this is a good PDF to attach to a campaign for new clients.
Post a badge
Post a badge to show your business off as Powered by Jobber and set yourself apart as a tech-forward business.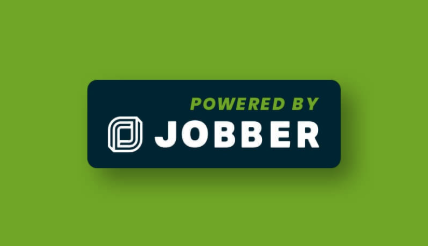 We suggest using adding this text along with the badge:
We work with Jobber to help run our business online and ensure your experience working with us is hassle-free. You'll have access to our client hub so you can request new work, approve quotes, and review invoices online—anytime, day or night.