With over 20 built-in reports, you'll know exactly how your business is doing. Learn more.
Who Can See Reports?
All admin users have access to reports as part of their permissions. In order for other users to view reports, their Reports permission box must be checked. To do this, an admin will need to click on the Gear Icon > Manage Team > select the user, click on Show Advanced Permissions from under the pre-set permission groupings and then make sure that Reports is checked.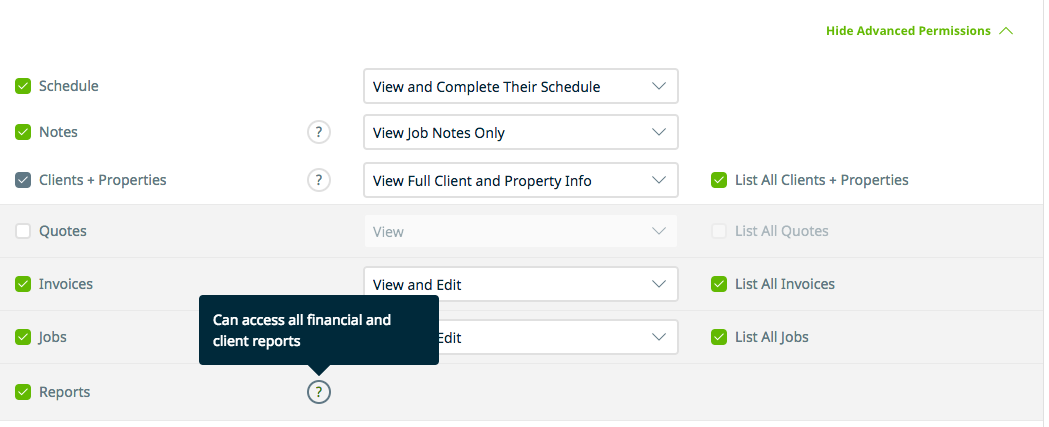 Reports Page
To get to your Reports click Reports from the sidebar on the left of your screen.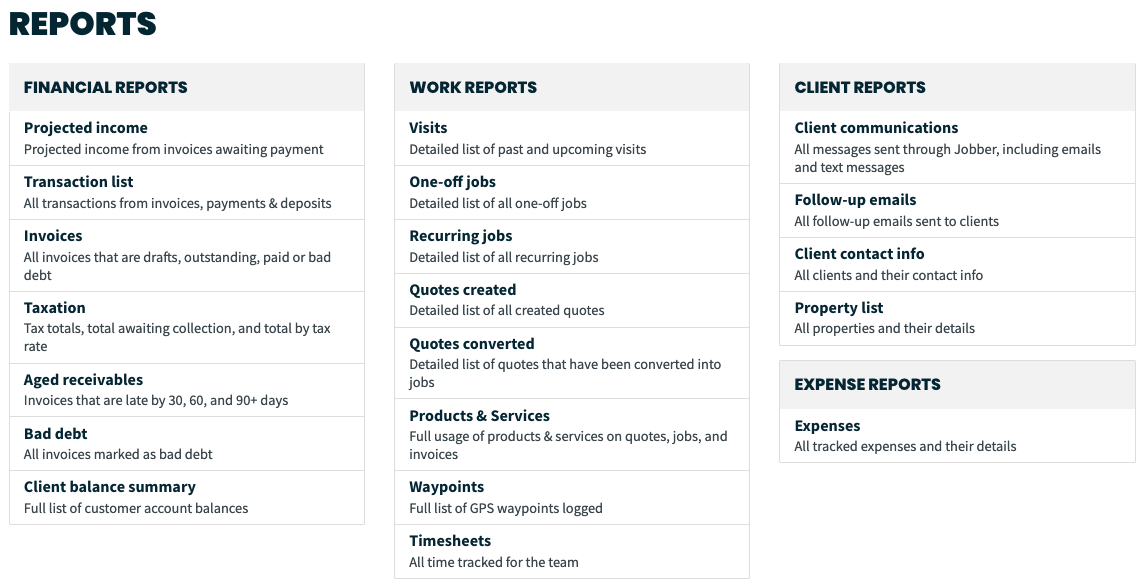 Reports are divided into three categories: Financial Reports, Services & Work Reports, and Client Reports.
Report Customization
When you access a report, you'll see an Options box at the top of the page, this is where you can begin to customize the report. Each report has it's own options for customization.
For many of the reports you can set a particular date range, or you can choose a specific start and end date by choosing Custom Range.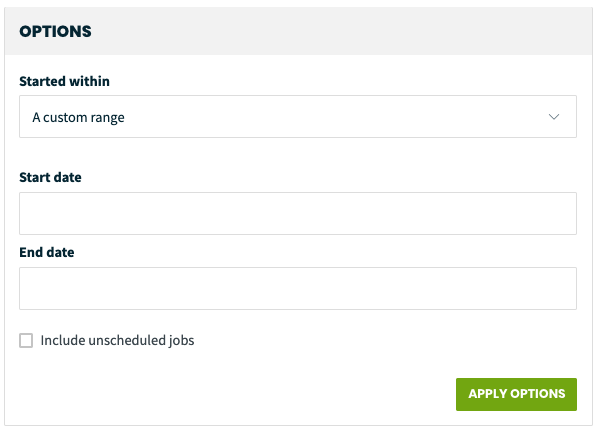 For the majority of the reports you can customize further by adding additional columns of data. To do this, click the Columns button found at the upper right of the report.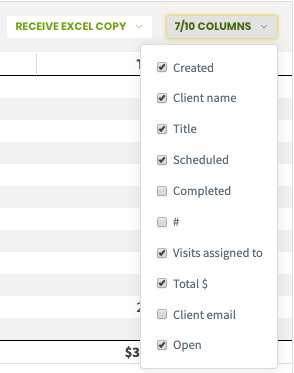 There is also an option for "receive Excel copy". When you click this button you will be sent a .csv file of the report which can be opened in Excel or saved to your computer. The email will be sent to the email that you are currently signed into Jobber with.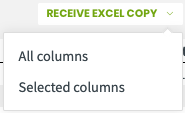 There are options to view all the columns available for this report on the emailed copy, or just selected columns. If you chose selected columns, the emailed report will show the columns that are currently on your screen in Jobber.