Get paid up to 3x faster when you offer your clients an online payment option, and securely save cards on file for future payments with Jobber Payments. Rates as low as 2.7% + 30¢. Learn more.
To customize preferences for Jobber Payments click on the Gear Icon > Settings and select Jobber Payments in the side navigation. Once here, choose Preferences from the top of this page to see what can be edited.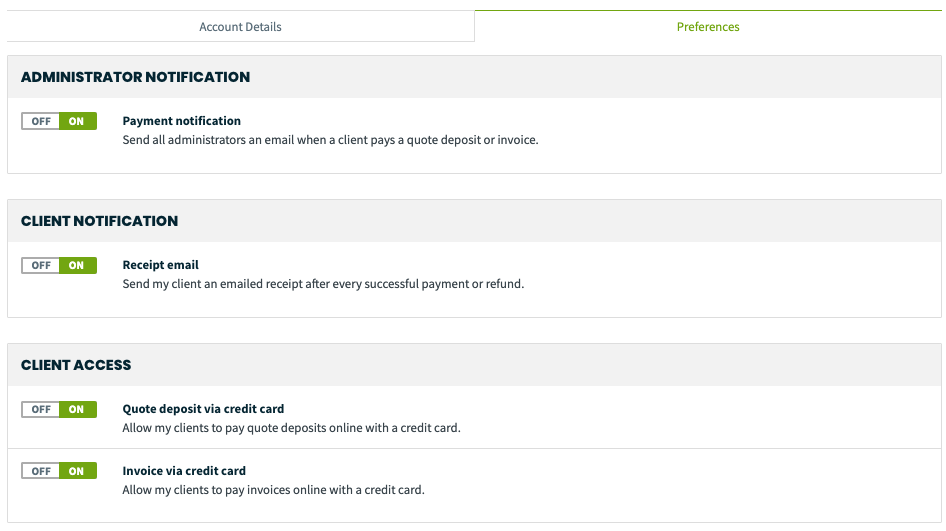 Administrator Notification will send a payment notification email to all of the admin users in the account, these are triggered when a Quote Deposit or an Invoice is paid by one of your clients.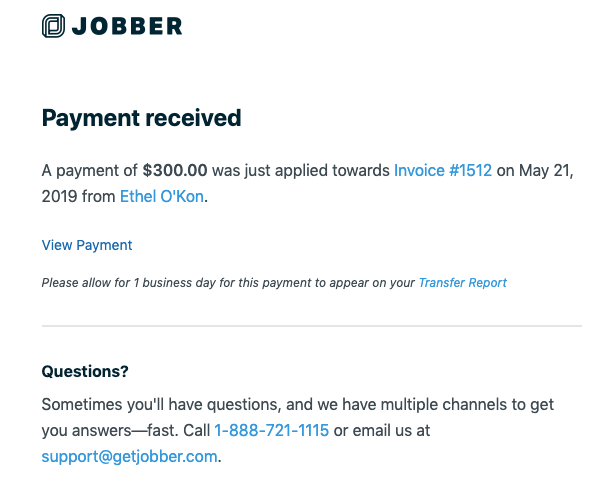 Client Notification will send your clients a confirmation email when a Quote Deposit or Payment is successfully processed.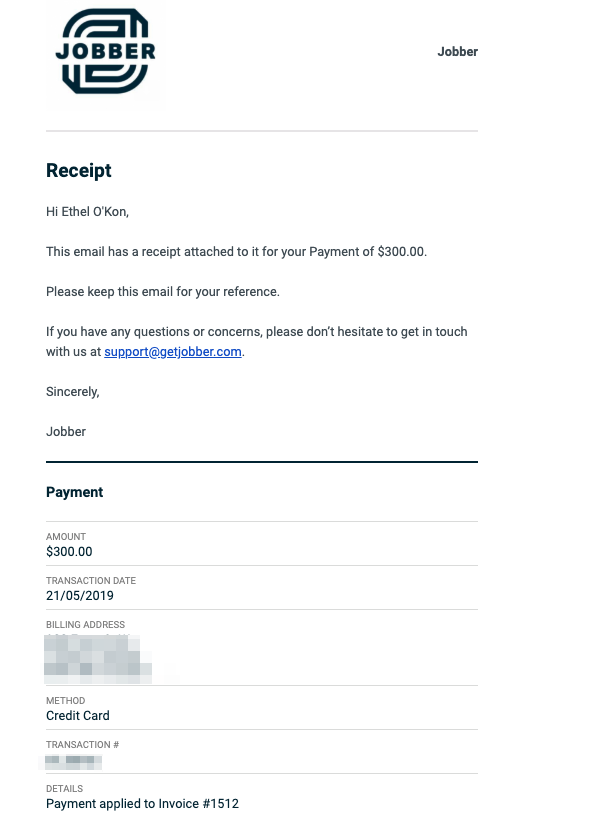 Client Access ON will allow your clients to pay directly in their Client Hub by clicking Pay Now in the email they receive. If the toggle is switched to OFF, only users in your account can process credit card payments and there will be no option available in Client Hub.