Get paid up to 3x faster when you offer your clients an online payment option, and securely save cards on file for future payments with Jobber Payments. Rates as low as 2.7% + 30¢. Learn more.
You can change over to Jobber Payments from another Payment Integration at any time.
If you have any outstanding Invoices that have been issued to your Clients, the payment link will process through your Jobber Payments account.
When switching from Stripe, Square, PayPal, or Authorize.net you will see the following message: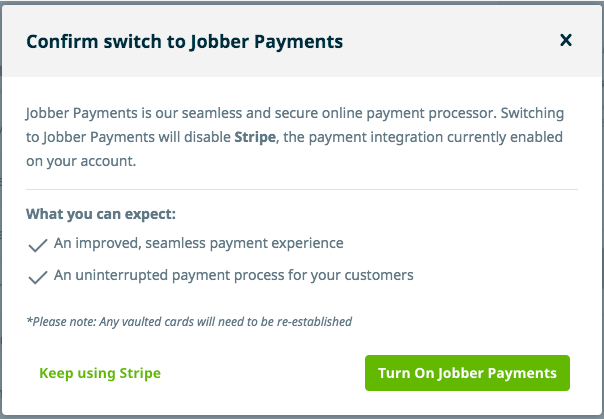 Note for Stripe Users: Your vaulted card information will not transfer to your Jobber Payments account. This information will need to be re-entered.