Get paid up to 3x faster when you offer your clients an online payment option, and securely save cards on file for future payments with Jobber Payments. Rates as low as 2.7% + 30¢. Learn more.
Jobber Payments is our fully integrated payment processing platform that lets you manage client card information, payments, and deposits in Jobber. You can learn more about using Jobber Payments in the links below.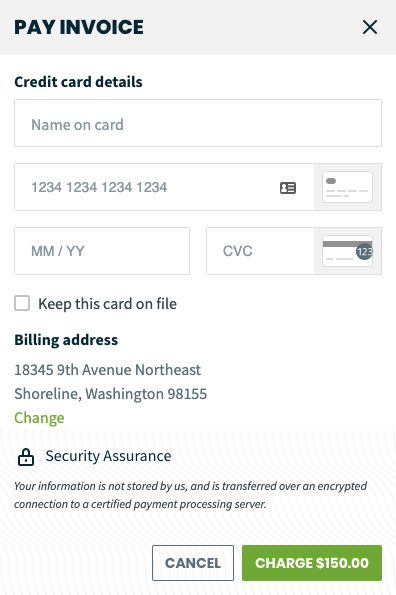 Setting up Jobber Payments
This article will teach you how to activate Jobber Payments.
Jobber Payments Processing Time
Jobber Payments will be transferred to your bank account on a two business day rolling window once the first payment that you accept is deposited into your bank account. This first payment kicks off a five business day authorization period where any payments accepted during that time take five business days to deposit. The five day authorization window ends when the your first payment is deposited into your account. That's when the window shortens to two business days. Find more information from the link above.
Storing and Charging a Credit Card with Jobber Payments
Learn how to charge a credit card through Jobber Payments.
Jobber Payments Reporting
Keep track of the transactions (payments, deposits, and refunds) you've processed and monitor when the funds will be transferred to your bank account.
Automatic Payments
With automatic payments you can create a recurring job that will automatically charge a client's credit card according to the billing frequency you determine.
Jobber Payments is included with your monthly subscription, and features competitive payment processing rates. Contact our Success team at support@getjobber.com or 1-888-721-1115 to learn more!