Get paid up to 3x faster when you offer your clients an online payment option, and securely save cards on file for future payments with Jobber Payments. Rates as low as 2.7% + 30¢. Learn more.
When a quote has a Required Deposit you can charge your client that amount using Jobber Payments. There are three ways to collect a required deposit:
Client Hub
Jobber Online
Jobber App
Client Hub
When a quote is emailed to a client they'll be able to click Review & Pay Deposit to access that quote in Client Hub.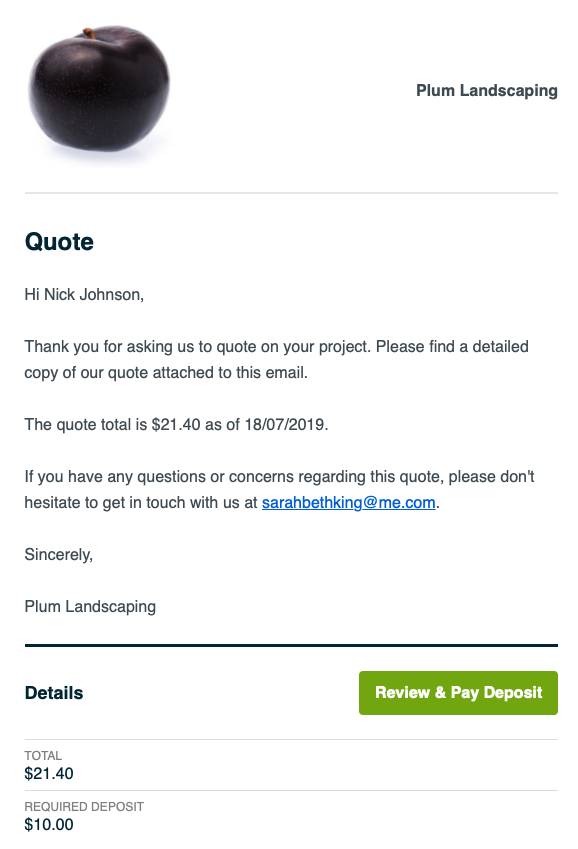 Once in Client Hub, they will need to select 'Approve & Pay Deposit' to make that payment.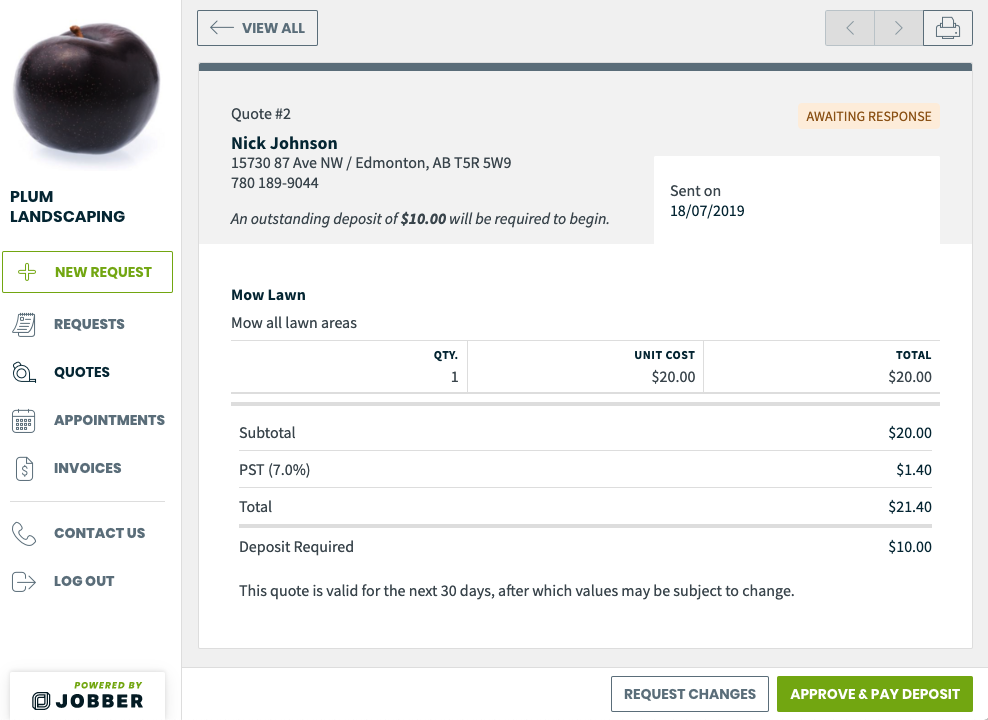 They will be prompted to sign and enter their credit card information. They can opt to save their credit card for future use.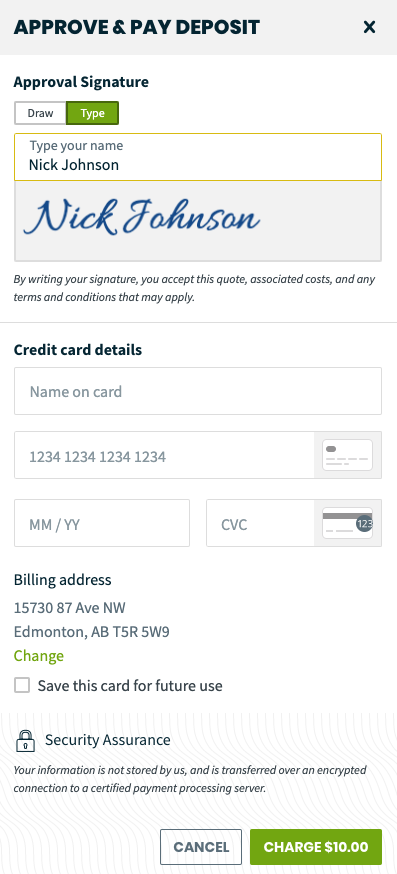 The system will then process the card and the client will receive a notification that the transaction was successful. If you view the Client page in your account you will see this Deposit recorded in the Billing history box. If the client allowed the card to be securely stored for future use you will also see that information below the Billing history box.

If Administrator notifications are enabled for Jobber Payment Receipts, you will be emailed a notification that the client paid.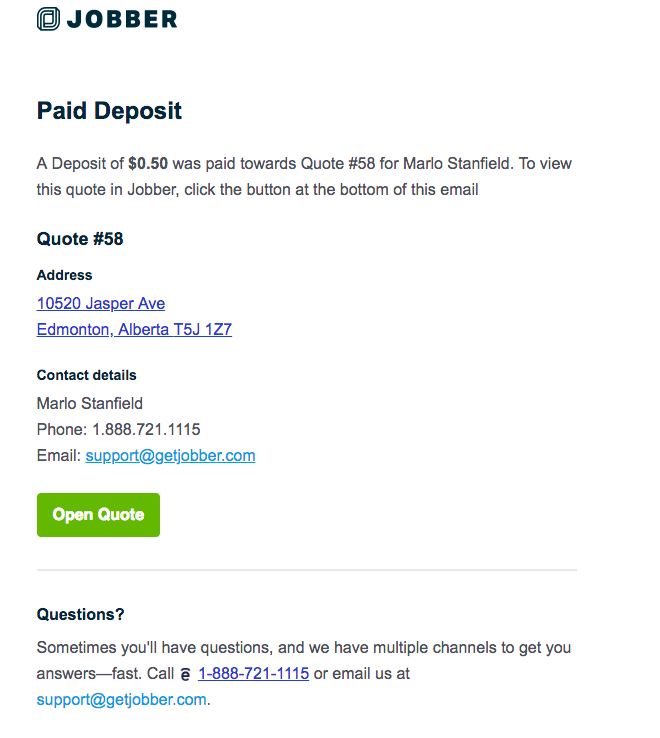 Jobber Online
From the quote online you can click Collect Deposit located in the top right of the quote.

If the client has a credit card stored with you it will appear as the default payment method but you can choose to 'Add another payment method' to charge a different credit card or choose an alternate method of payment if the client is not paying via credit card.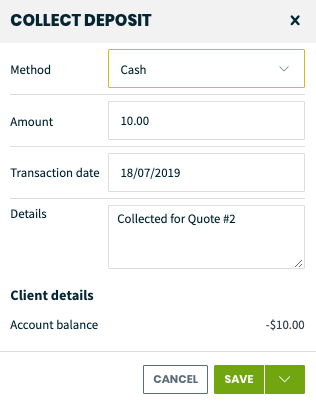 Jobber App
It sometimes happens where you will be out in the field and your client wants to pay a quote deposit on site. Locate the quote from their client page and tap onto Approve Quote, you will be prompted to first collect a signature and then will be able to process the deposit payment.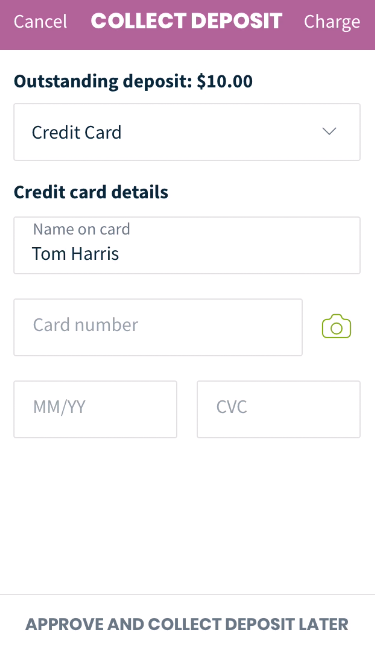 The default payment method will read 'Credit card' and since stored credit cards do not transfer to the Jobber app, the card number will need to be manually entered or scanned in using the camera icon.